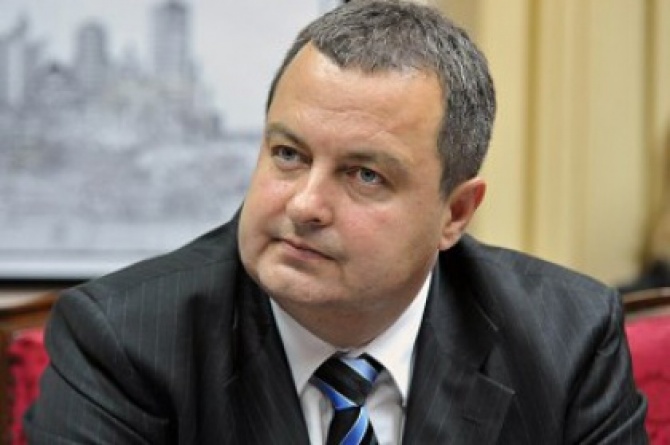 First Deputy Prime Minister and Foreign Minister Ivica Dacic said on Tuesday that EU membership is one of Serbia's top foreign policy priorities.
The perspective of membership gives a strong impetus to the comprehensive reforms Serbia is implementing, he said at the informal meeting of foreign ministers of the South-East European Cooperation Process in Bled, Slovenia, the Serbian government announced.
"Our reform process is carried out primarily for the benefit of ourselves, our country and citizens. We are aware that, compared to other candidates, the negotiation process of Serbia is further burdened by the conditioned progress in negotiations within Belgrade's dialogue with Pristina. This process depends on both sides," Dacic is quoted as saying.
All issues in the region that are disputed should be dealt with by direct stakeholder through talks, and the EU negotiation process should be exclusively based on harmonization with acquis and positive EU practice, he stressed.
A series of forums dedicated to regional cooperation – the South East Europe Cooperation Process, the Western Balkans Six, the Brdo-Brioni Process, the Berlin Process – shows that there is political will for reconciliation and that it is supported by clear views of citizens who want a prosperous future and a better quality of life, Dacic said./IBNA
Source: B92