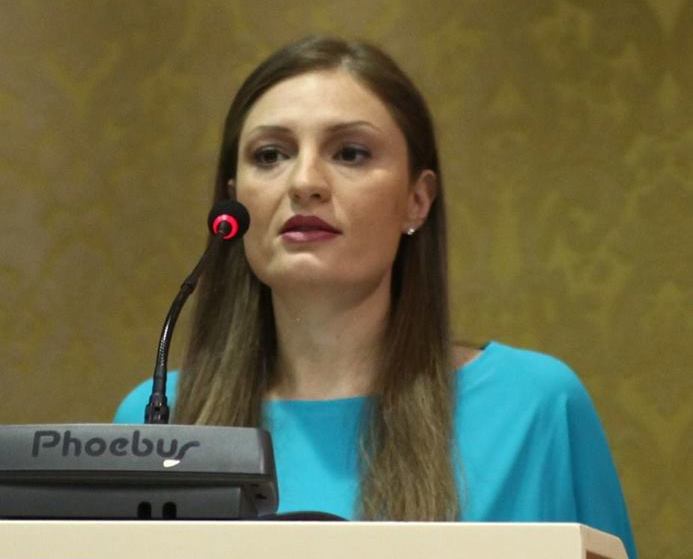 Tirana, June 27, 2014/Independent Balkan News Agency
Minister of European Integration, Klajda Gjosha says that the granting of the EU membership candidate status will bring more investments and new jobs for the country.
Speaking today about the status and the opening of negotiations, Mrs. Gjosha initially stops on the benefits of Albania.
"On the economic point of view, the status is an encouragement for direct foreign investments and will create more new jobs", says the minister.
Through the status, Albania is a beneficiary of five financing components. But what is the real benefit of our country from this?
The minister says that "there's no direct economic link" and explains: "Albania continues to benefit pre accession funds allocated by the EU and will continue to benefit them. Figures are changing and the status doesn't automatically lead to an increase of funds. For us, the EU candidate status is a good message also being sent to member countries about the credibility that Albania and the Albanian government is building up on a daily basis in order to absorb more investments".
But, does the Albanian government have the capacities for the absorption of EU funds? The minister says that the recovery of the economy is the priority of the government. According to here, the first effects are being felt and the business sector is breathing now.
Therefore, the minister is optimistic: "The Albanian government has shown that it has the necessary capacities to attract EU funds. We have a new approach in terms of the way that funds will be managed and this is the first time that Albania does such thing. The European Union has offered trust to the Albanian government and this is great".
As far as the criteria that it should deliver and the steps that Albania should make to start negotiations are concerned, Mrs. Gjosha says: "The country will now go through a scanning process to assess the situation in many domains until the next phase, which is the opening of negotiations. This is the most difficult phase, where there will be negotiations chapter by chapter with the European Union, until the full accession of the country in the European Union".
In this point, what's more important for Albanians is that Albania must deliver a number of crucial reforms, which first of all, benefit its citizens.
When the European Commission recommended the status a few weeks ago, it announced 5 key priorities, for the creation of a more efficient and non political administration, fight against corruption and organized crime, strengthening of the independence of the judiciary system and respect of human rights.
It has yet to be seen how and when the Albanian state deliver these priorities. /ibna/