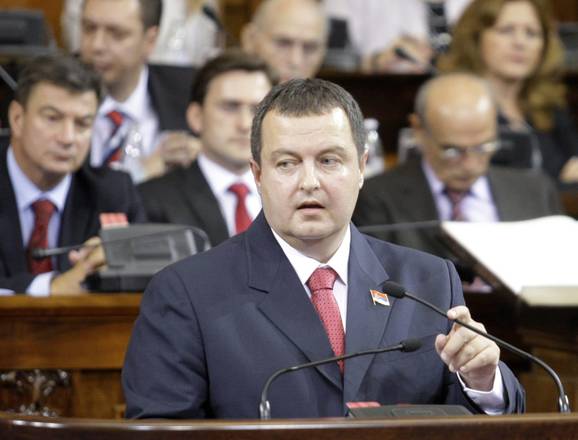 Belgrade, June 8, 2015/ Independent Balkan News Agency
By Milos Mitrovic
Five European Union member states that haven't recognized 2008 unilateral declaration on Kosovo's independence are under pressure to change their position. Slovakia, Greece, Cyprus, Romania and Spain were "targeted by great powers", Vecernje novosti newspapers claims. Belgrade's daily adds that some Latin American and Caribbean countries are also under pressure.
Pristina recently claimed that Nigeria could soon recognize Kosovo. On the other hand, Serbia will intensify its diplomatic efforts in order to prevent new recognitions. The issue will be discussed by Serbian government; more than 100 countries have recognized Kosovo as a state while Pristina strives to reach the majority in UN General Assembly.
Foreign Minister Ivica Dacic told Vecernje novosti that Belgrade runs a "diplomatic offensive".
"Five EU members do not recognize the independence of Kosovo and Metohija and we have assurances that it will remain so. We are aware on pressures of the influential countries on those who did not accept Kosovo's independence, but Serbia has also launched a diplomatic offensive which will intensify", Minister Dacic underlined.
"However, such a decision by Bucharest would be bad for the relations of Serbia and Romania which are traditionally good. What is needed is to discuss with Romanian officials and the representatives of other states which don't recognize Kosovo and Metohija", Spasojevic said.
Slovakia is allegedly under heavy pressure to recognize Kosovo, while it is expected that new Spanish ambassador to Serbia will reiterate that Madrid's position will not be changed.
"The position of Cyprus, which doesn't recognize Kosovo, remains firm. In our opinion, this issue could be reassessed if two sides find acceptable solution and agreement in accordance with the UN Security Council 1244 Resolution", the Embassy of Cyprus in Serbia explained.
Resolution 1244, adopted in 1999, after NATO bombardment against Serbia, authorized an international civil and military presence in Kosovo and established the United Nations Interim Administration Mission in Kosovo (UNMIK).