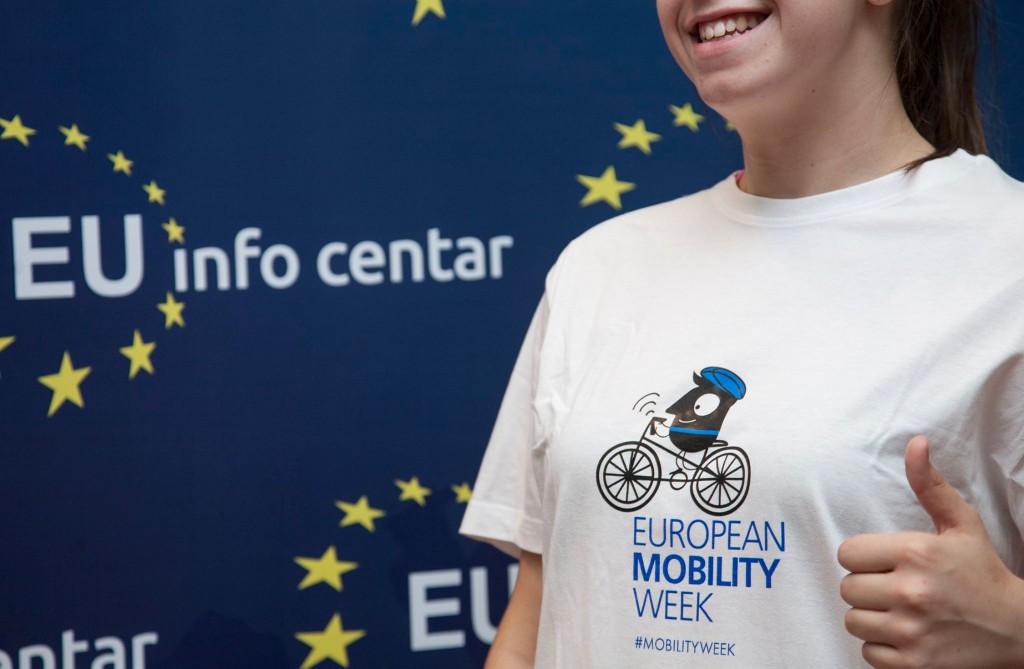 Sarajevo Half-Marathon, the event which took a place last weekend, marked the beginning of the European Mobility Week in BiH, which will be held in several cities until September 22.
Employees of EU Delegation and EU Special Representative office were among 3 000 participants who ran for fun in Sarajevo. One of the most popular EU officials in BiH, Khaldoun Sinno, was one of the runners, together with students of Sarajevo primary schools who joined the Europa.ba team.
"I am very happy that I took part in the half-marathon and that primary school students joined our team. This is the best way to start the European Mobility Week. During this week we will also cycle to work and start a Mobility Week challenge on social media networks. We hope that the citizens will join us as we wish to highlight not only how important the alternative means of transport are, but how they may be shared. Promoting the culture of intelligent and shared mobility is also the theme of this year's European Mobility Week", Sinno said after the race.
During the "challenge" entitled "Today I'm biking, and you?", prominent BiH personalities from various spheres of public life will tell the stories of their "travel" from home to work without cars through photographs and short video-clips inviting another participant via social media. Mayors, ministers, actors, singers, journalists and other citizens of BiH who want to underline the importance of sharing the means of transport in order to protect the environment will join the challenge.
As it was explained from EU Delegation to BiH, European Mobility Week takes place every year from 16 to 22 September, with the aim of encouraging European cities to introduce and promote sustainable transport means and to invite people to try out alternatives to car use. The theme of this year's mobility week is "Clean, shared and intelligent mobility", i.e. sharing transport means in order to reduce expenses and lower the carbon footprint, and activities are taking place under the slogan "Sharing gets your further".
During the European Mobility Week, the EU Info Centre in BiH will also take part in and support other activities across the state, including the Banja Luka cycling race in cooperation with European Mobility Week National coordinator for BiH, and cycling race and children's workshops on mobility scheduled for September 22 in city of Kakanj./IBNA