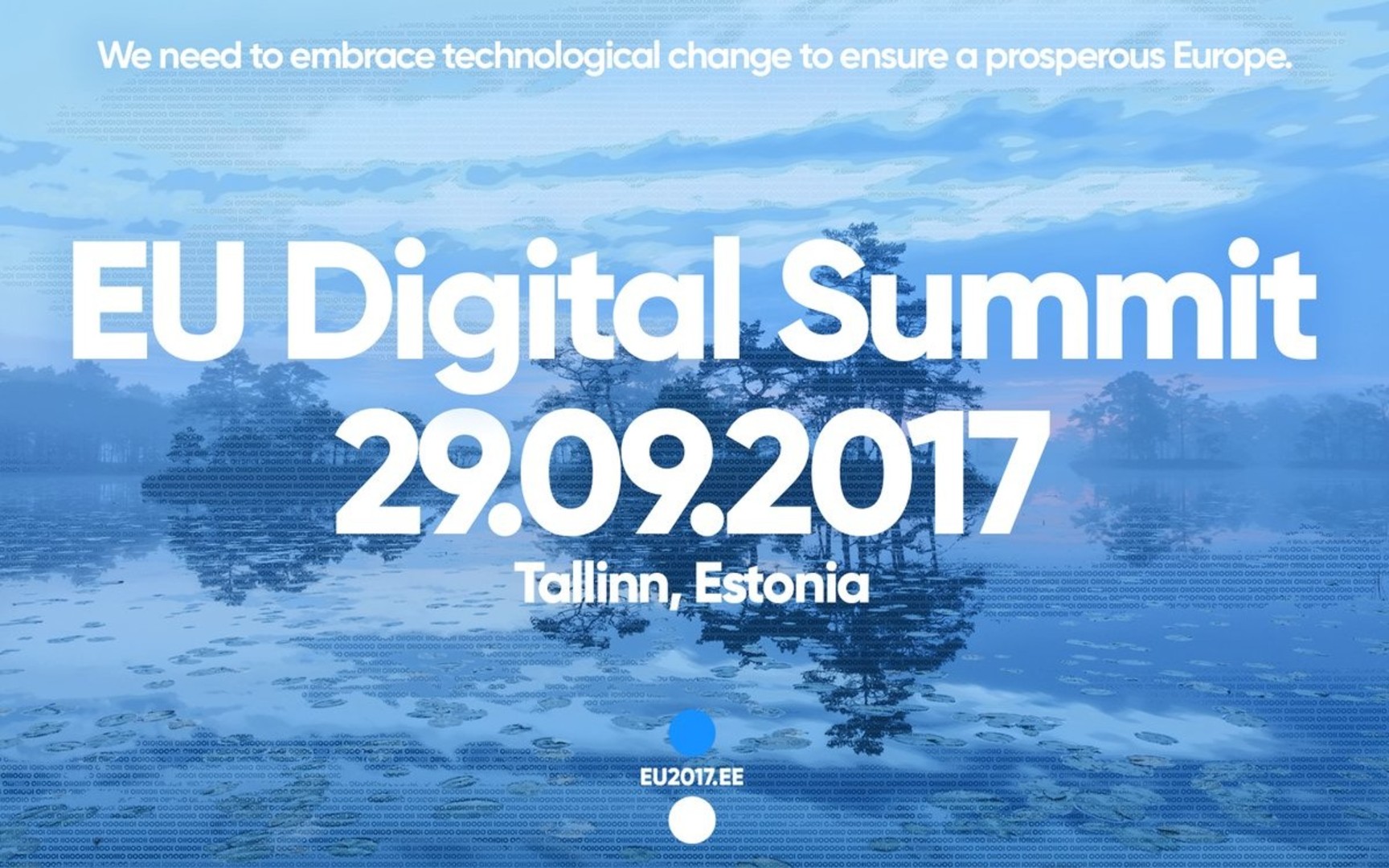 The Tallinn Digital Summit will bring together EU heads of state and government in the capital of Estonia on 29 September, to discuss the steps needed to enable people, enterprises and governments to fully tap into the potential of innovative technologies and digitalisation.
This is the first summit in the history of the EU wholly dedicated to digital issues. It reflects the urgent need for Europe to understand the most crucial areas that need to be addressed by the EU and its member states in order for Europe to become a global frontrunner by 2025. Rapid technological innovation and digitalisation, which are leaving no industry, area of life or country untouched, are creating new opportunities and challenges that need to be tackled on the highest level of governance.
"There is so much to gain from the digital way of life if we do it the right way. Everybody can benefit from the digital revolution: the public sector and enterprises, but first of all people; our children. And no one should be left behind in this progress. If we make the right decisions, the digital society means billions of euros of economic growth, millions of new jobs, flexible working hours, and a more balanced work and family life," said Estonian Prime Minister Jüri Ratas, who will be chairing the discussions at the Summit.
The discussions at the Summit focus on the next steps in the sphere of security, the development of public services and how to create the empowering infrastructure that is necessary for businesses and industries to thrive and be globally competitive. The well-being of EU citizens is at the core of every policy, therefore no one can be left behind in the run for a smarter, more digital and innovative Europe. Summit discussions will touch on the challenges of how to help people adjust to the ever-shorter life cycle of skills and to the increasing need for digital literacy.
The first working session of the Summit will be devoted to the 'Future of the government', where leaders will discuss the role of the European Union and governments in generating trust and security – a prerequisite for a digital Europe. The second session will be dedicated to the 'Future of the economy and society', where leaders will envisage the infrastructure, market and societal needs for creating a digitally resilient and competitive Europe.
To inform the discussion, both sessions will start with keynote addresses by renowned experts in the field. The first session will begin with a keynote from Jarno Limnéll, a professor of cybersecurity from Aalto University. The second session will start with a video address by European executives, followed by a keynote by the Chairman, Director and Senior Partner at McKinsey Global Institute, James Manyika.
The Tallinn Digital Summit is organised in cooperation with the President of the European Counciland the President of the European Commission. The Tallinn Digital Summit marks the highlight of the Presidency of the Council of the European Union term that Estonia is holding until the end of this year./IBNA