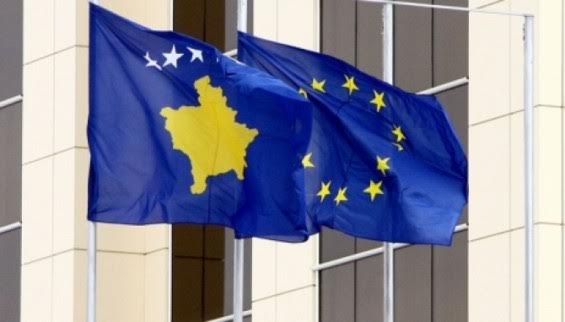 Pristina, 21 October 2015/Independent Balkan News Agency
By Elton Tota
Next week, the European Union is expected to sign the Stabilization and Association Agreement with the Republic of Kosovo.
The signing of the agreement is expected to strengthen Kosovo's European perspective and contribute for a more stable domestic environment in the country.
Minister for European Integration, Bekim Collaku says that with this agreement, Kosovo enters a contractual relation with the European Union.
"It is only a matter of days. The signing of SAA is the turning point in the European integration aspect. This will completely change Kosovo's relations with the European Union", he said.
According to Collaku, Kosovo's approach with the European Union will have an impact in the political and economic stability in the country.
"This important benchmark for Kosovo is close and once it happens, we can say that Kosovo's European future is guaranteed. This will move the debate from rhetoric to practical issues", he says.
Experts of European affairs told IBNA that Kosovo will benefit from this agreement, especially in the economic aspect.
"Kosovo will directly benefit from SAA in the domain of trade and national goods will have a better access in the joint European market. The improvement of export conditions bring many opportunities for the development of local companies and national economy in general", says Bardhyl Hasanpapaj, professor of European law.
Meanwhile, another expert of European affairs, Arsim Avdijaj told IBNA that this agreement enables Kosovo to have more access in European structural funds.
"The signing of SAA enables different structural funds in order to build institutional capacities, regional development and participation in EU projects", he says.
According to him, to better absorb these funds, there must be a better government approach in the preparation of human resources and reformation of public administration.
Meanwhile, next week, the EU head of diplomacy, Federica Mogherini and EU Enlargement Commissioner, Johannes Hahn, are expected to sign the Stabilization and Association Agreement between Kosovo and EU.
Analysts say that this step can cause concerns for several EU member countries which have not yet recognized Kosovo's independence. /ibna/