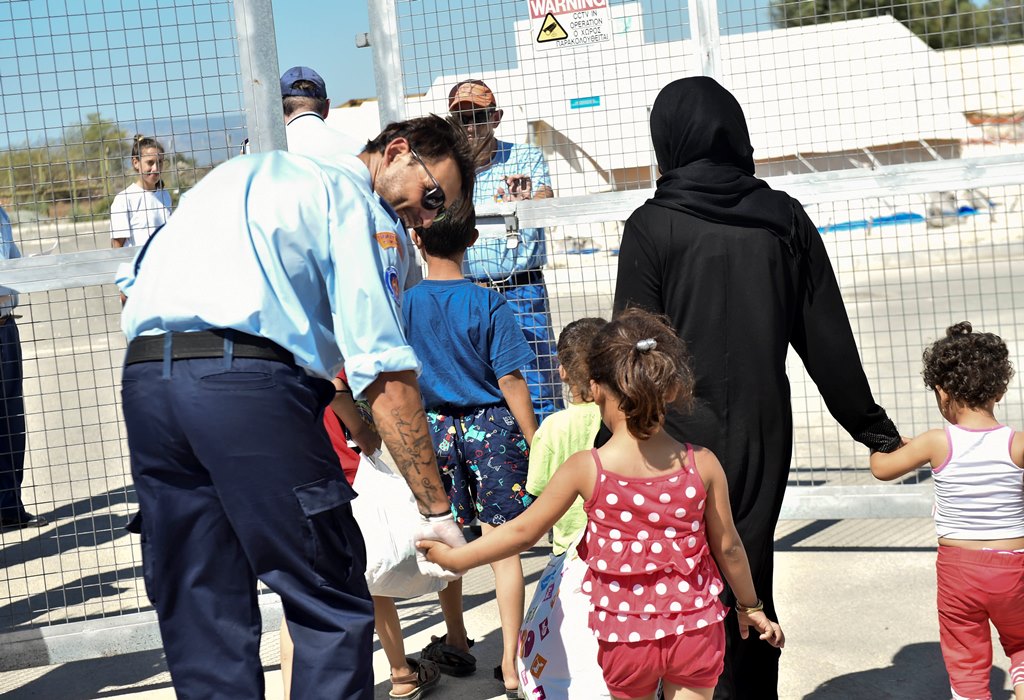 Cypriot Interior Minister, Konstantinos Petrides, took part today in the work of the EU Justice and Home Affairs Council in Luxembourg, which dealt with asylum and immigration issues.
The effective management of the high migratory pressures exerted in the Member States was the central theme of Council work. This is an issue directly affecting Cyprus, since migratory pressures in the eastern Mediterranean show a systematic upward trend. Indicatively, it is reported that for the period January – May 2018 alone, asylum applications were submitted to Cyprus by 2174 people, a number significantly higher than in previous years.
Mr Petridis stressed that a steady and systematic increase in arrivals causes substantial pressure on Cyprus as a frontline member, due to its geographical proximity to the Middle East, and Cyprus therefore attaches great importance to the positive outcome of the negotiations.
At the heart of the Council's discussions were the negotiations on the revision of the Common European Asylum System (CEAS), particularly with a view to the European Council meeting on 28-29 June, where the matter will be addressed to the Heads of State and Government of the EU, in which an overall agreement will be sought.
The main purpose of the revision of the CEAS is the harmonization of the Member States' asylum and reception systems, the effective treatment of the phenomenon of abusive applications by persons using the asylum route for economic migration, the determination of the Member State responsible for the examination of asylum applications, as well as the provision of support measures to the frontline Member States, in the form of practical solidarity. In the context of the negotiations, Cyprus has shown a spirit of cooperation, while at the same time highlighting the pressure it receives as a frontline member state.
The Minister of the Interior has maintained a clear position in favor of the establishment of a Common Asylum System, which will be fair and balanced and will effectively support frontline Member States. In this context, it has been made possible to include in the text to be approved by the EU leaders the introduction of concrete measures to release the pressure from frontline countries, including Cyprus.
This is the first time that the disproportionate burden on the Mediterranean countries is also recognized by legislative provision, which includes measures to redistribute beneficiaries of protection equally between all EU Member States, despite the strong reaction of some partners. The reallocation method will take into account both the size and the population of the Member States, which makes Cyprus within the first Member States benefiting from these measures if the agreement is approved by the leaders at the European Council next June, given that Cyprus has already exceeded its share of the burden./IBNA