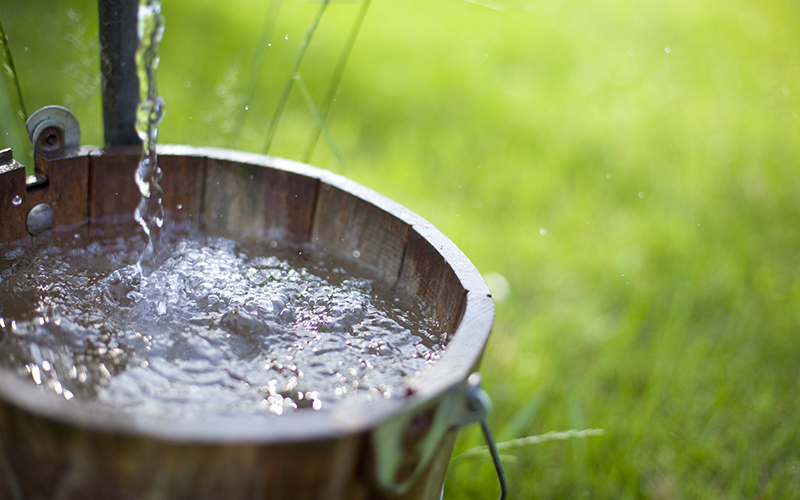 Six major water infrastructure projects will get a EUR 155 million investment from the EU's Cohesion Fund to improve water's collection, treatment and distribution throughout the country, European Commission informs in a press release.
"Cohesion policy invests so that every citizen has permanent access to clean water, thus protecting both their health and the environment," European Commissioner for Regional Policy, Corina Cretu stated.
The six projects include: EUR 18 million for, among other things, the construction and renovation of 18 deep wells and three water treatment plants in Arges County for approximately 200,000 people as final beneficiaries; EUR 6.3 million for the renovation of two reservoirs and the construction of 10 new kilometers of the water distribution network in Dambovita County; EUR 21 million for works in Maramures County to expand the water distribution network by about 60 km, from which will benefit 230,000 inhabitants; EUR 46 million for the construction and modernization of 7 water treatment plants in Prahova county, with 167,000 inhabitants as beneficiaries.
Also EUR 12.6 million will be used for better access to drinking water in Satu Mare County, mainly by drilling four deep wells and expanding the sewerage network by 40 km; EUR 51 million to improve access to water for 179,000 inhabitants in Vaslui County. The project, which focuses on the urban areas of Vaslui, Barlad, Husi and Negresti, involves the construction and renovation of more than 130 kilometers of the mains supply network water./IBNA
Source: romaniajournal.ro