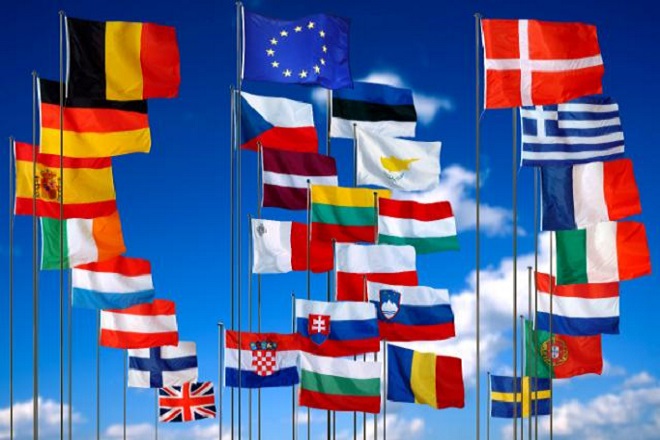 By Spiros Sideris – Athens
European interior ministers discussed yesterday, during one of their conferences at Luxembourg, the proposal to establish quotas for the reception of immigrants, in order to relieve the member states of the European Union, which are faced with record arrivals, mainly because of the conflict in Syria, Gaza, and Horn of Africa.
Many migrants try to cross the Mediterranean using dangerous boats. More than 139,200 have come so far since the beginning of the year in Italy alone, a number that is a record high.
But 75% of the immigrants are received by five countries: Germany, Sweden, France, Britain and Italy, according to the European Commissioner of Internal Affairs Cecilia Malmström.
"It's not right", said German Interior Minister Thomas de Maizière, and expressed the hope during the meeting to reach an agreement on the establishment of quotas.
At the same time, Italy was criticized that it did not record and take the fingerprints of some immigrants when they arrived in the country, so they can seek asylum in other European countries.
The Danish Minister of Justice Karen Hækkerup called "unacceptable (…) the fact that so many migrants travel in Europe, cross the border and arrive in northern Europe before somebody gets their fingerprints".
"This means that the borders do not work", she complained.
"It is not much to ask from all refugees who want to receive protection in Europe to register their name and country of origin", said Thomas de Maizière.
Interior ministers are expected to consider a three-point strategy for migration based on improved controls at the external borders of the EU, increased cooperation with third countries, mainly in Africa – and a best record taking of immigrants.
The EU has agreed to increase the patrol operations in the Mediterranean with a new mission named Triton. But this will focus on border control and not in search and rescue of migrants, as does the Italian company Mare Nostrum.
The Italian authorities said they will limit their Mare Nostrum patrols, with the launch of Triton in November, despite concerns that the latter has fewer resources and patrols a more limited area.
"It's clear that the company Triton cannot and should not replace Mare Nostrum", Cecilia Malmström underlined that this week. "The future of Mare Nostrum is an italian decision", she added.