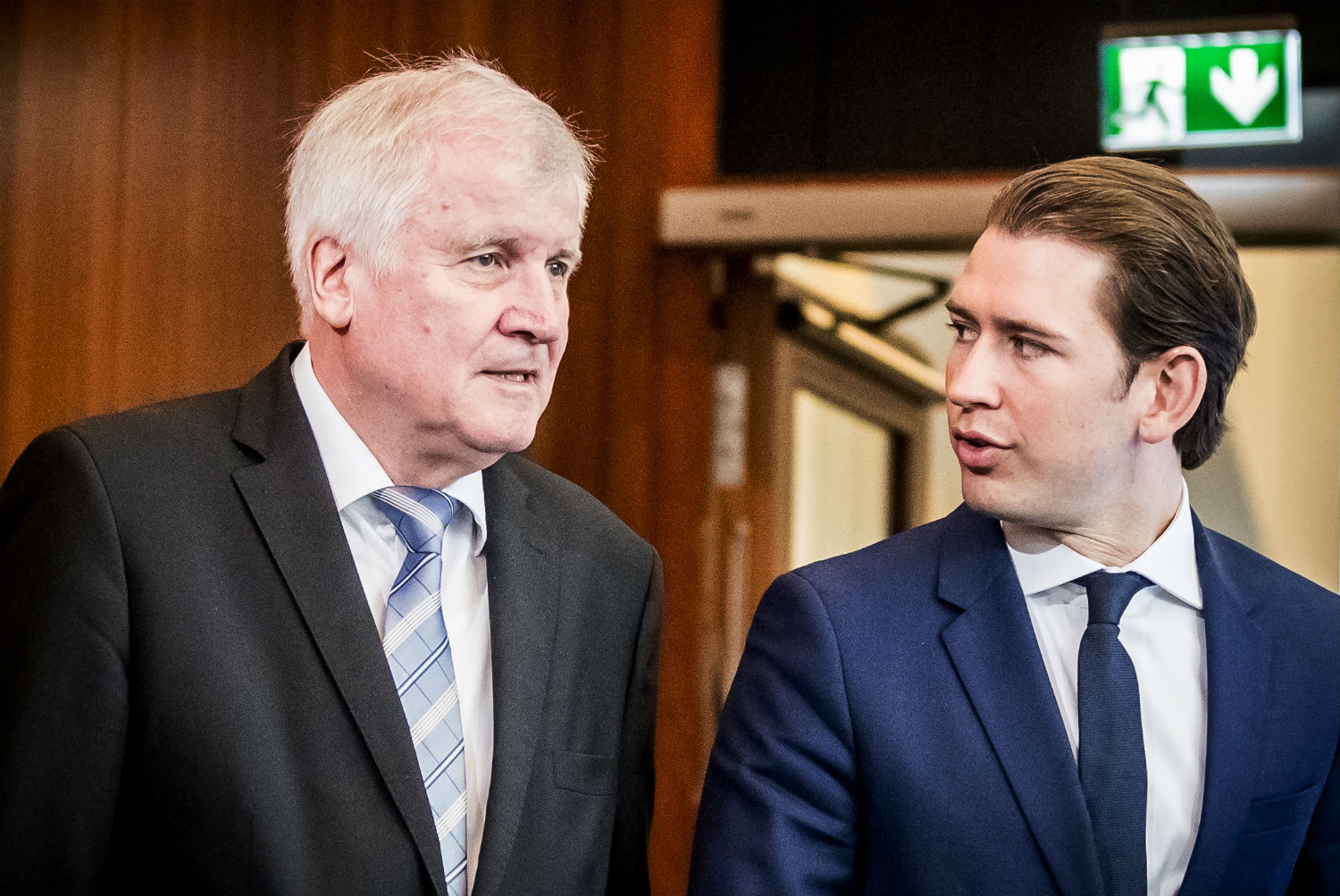 In their first meeting after Austria took the EU helm, the Union's Interior ministers will meet in Innsbruck, Austria, on Thursday to find a common response to migration, especially preventing influx of migrants on European coasts.
Ties between them are already strained and things might get tougher as the leadership of the Austrian EU Presidency defends radical options.
They will in particular need to clarify the idea, still vague but already there and highly controversial, of "landing platforms" in Africa of rescued migrants in the Mediterranean, proposed in the conclusions of the summit under tension held at the end of June in Brussels.
Arrivals on European coasts have fallen massively from the peak recorded in autumn 2015, but the migration issue continues to create tension in and between EU member states.
Austrian Right-wing Minister Herbert Kickl (FPÖ, member of the ruling coalition with conservatives in Vienna), will welcome his Italian counterpart Matteo Salvini, also from the extreme right, and the mastermind of the hardening of Rome on this topic.
The head of the League decided a month ago to ban access to Italian ports to NGOs that help migrants in the Mediterranean. In Innsbruck, he plans to ask his partners "not to send to Italian ports ships currently on an international mission".
Horst Seehofer, the leader of the conservative Bavarian Party CSU who had challenged Chancellor Angela Merkel's authority on immigration, will also attend the Innsbruck meeting, described as "informal" without any decision being made.
The German Interior Minister has temporarily lifted his threat to unilaterally push back migrants to the Austrian border, which could cause a fatal domino effect to the Schengen area. But he now wants countries such as Italy to accept the return of migrants who have been registered there before traveling to Germany. A "solution" already mentioned in previous EU meetings, with many leaders wishing to see migrants who are not granted asylum be returned to the countries of entry, namely (mainly) Greece, Italy and Spain.
"Controlled centres"
Austria also wants to introduce much more radical projects and plans to do so now in Innsbruck. It proposes that in the long run it is practically impossible to apply for asylum from European territory, but only from  special places in third countries.
Vienna also suggests creating centres outside the EU where asylum-seekers and economic migrants could be dismissed when it is not possible to send them back to their countries of origin.
France will never accept the easy solutions (…) that would consist of organised deportations across Europe to go into some camp on its borders or elsewhere "of foreigners who were not admitted in France", French President Emmanuel Macron warned on Monday.
But Paris's suggestion, too Paris, refers to and will affect certain EU countries only. In this context, the president of France will propose the creation of "controlled centres" and "closed" spaces in Italy, where sorting would be done between economic migrants and refugees. Unlike the current "hostpots" , the main condition is for them to be closed thus also monitored. If Italy would agree to such a plan, it is said it would enjoy strong support from the EU in return…. / IBNA
Main Photo (File): Horst Seehofer of Germany (L) with the Chancellor of Austria Sebastian Kurz (R)