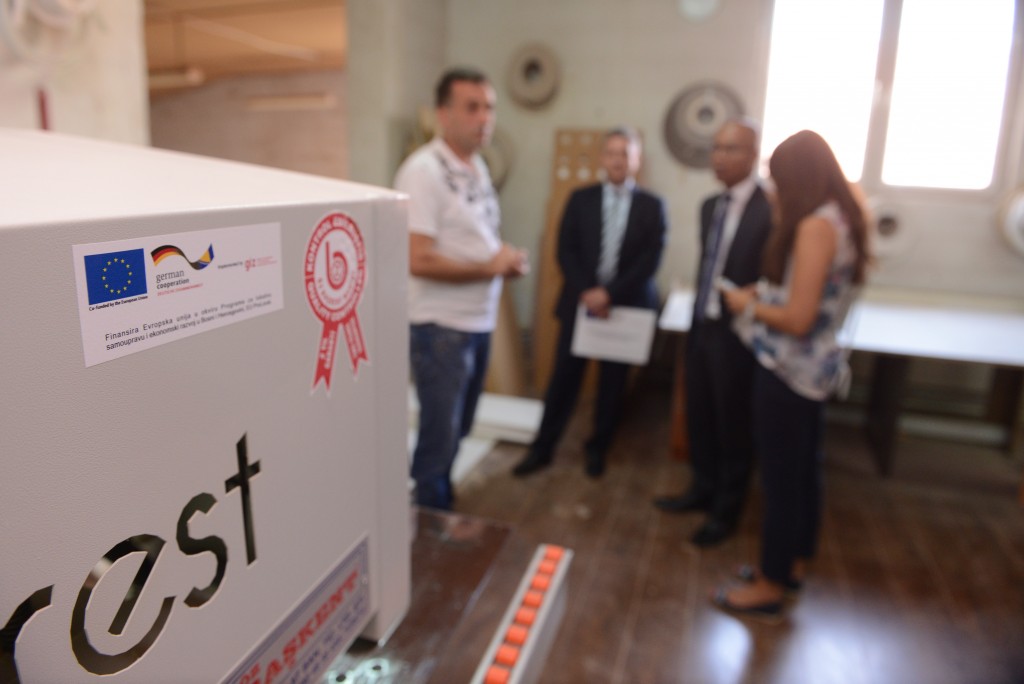 Thanks to the grants allocated just three months ago, several small and medium sized enterprises (SME) have already expanded the product assortment, increased the scope of production and lowered the inherent costs.
As it was announced from EU Delegation in BiH, further networking is underway as well as the groundwork for presentation on international markets. The first new jobs have been created. Enterprises "Fantasy Unikat" in Zenica, "Vin-Metal" in Zepce and "Tursunprom" in Gracanica serve as concrete examples of the positive impact of grant assistance.
"The results of the European Union and German Government program with focus on strengthening competitiveness of medium and small sized enterprises are becoming noticeable", the EU Delegation states.
"Fantasy Unikat" from Zenica, which specialises in panel and stylish furniture production, according to its DirectorSenad Merdan, thanks to the investment of grant into modernisation of production capacities, will reinforce its position on local and make a serious step towards the presentation of its products on the international market.
Merdan said that the timing of grant was decisive for maintaining the production continuity.
"The panel furniture production was in question due to obsolete equipment. And to pre-empt possible complaints, we even thought of temporarily halting the production," stated Merdan.
The new equipment provides for optimum work speed which led to the increase of production scope and the hiring of three new employees.
"Vin-Metal" from Zepce is already a recognizable partner on the international market, the Austrian and German in particular. The diaspora have helped in promotion of the products i.e. metal constructions and furniture. However, it is the quality of products and reliability in delivery that helped the enterprise preserve its position on such a demanding market. Thanks to the investment of grant into new CNC equipment the enterprise has now strengthened its competitiveness in the local market too, and intends to expand the network of clients.
"As for CNC plasma tin cutting we have no competition in the 60 kilometre radius. Furthermore, we no longer have to outsource this service which has a positive impact on the dynamics and scope of production while simultaneously lowering the production costs", said enterprise owner, Marinko Katava.
The grants in total value of three million Euros have been allocated to 57 development projects. The full projects' implementation by the end of 2017 is expected to result in 464 new jobs, in addition to 200 small farmers to be included into value chains, as well as to increase the sales and export on average by 13% and 16%, respectively.
EU ProLocal programme was launched by the European Union and German Government in support of sustainable economic development in BiH. In focus are the four highest growth potential sectors – metal and wood processing, agribusiness and tourism in 20 partner municipalities. The implementation of this 13 million euro worth programme has been entrusted to the GIZ from 2016-2018./IBNA