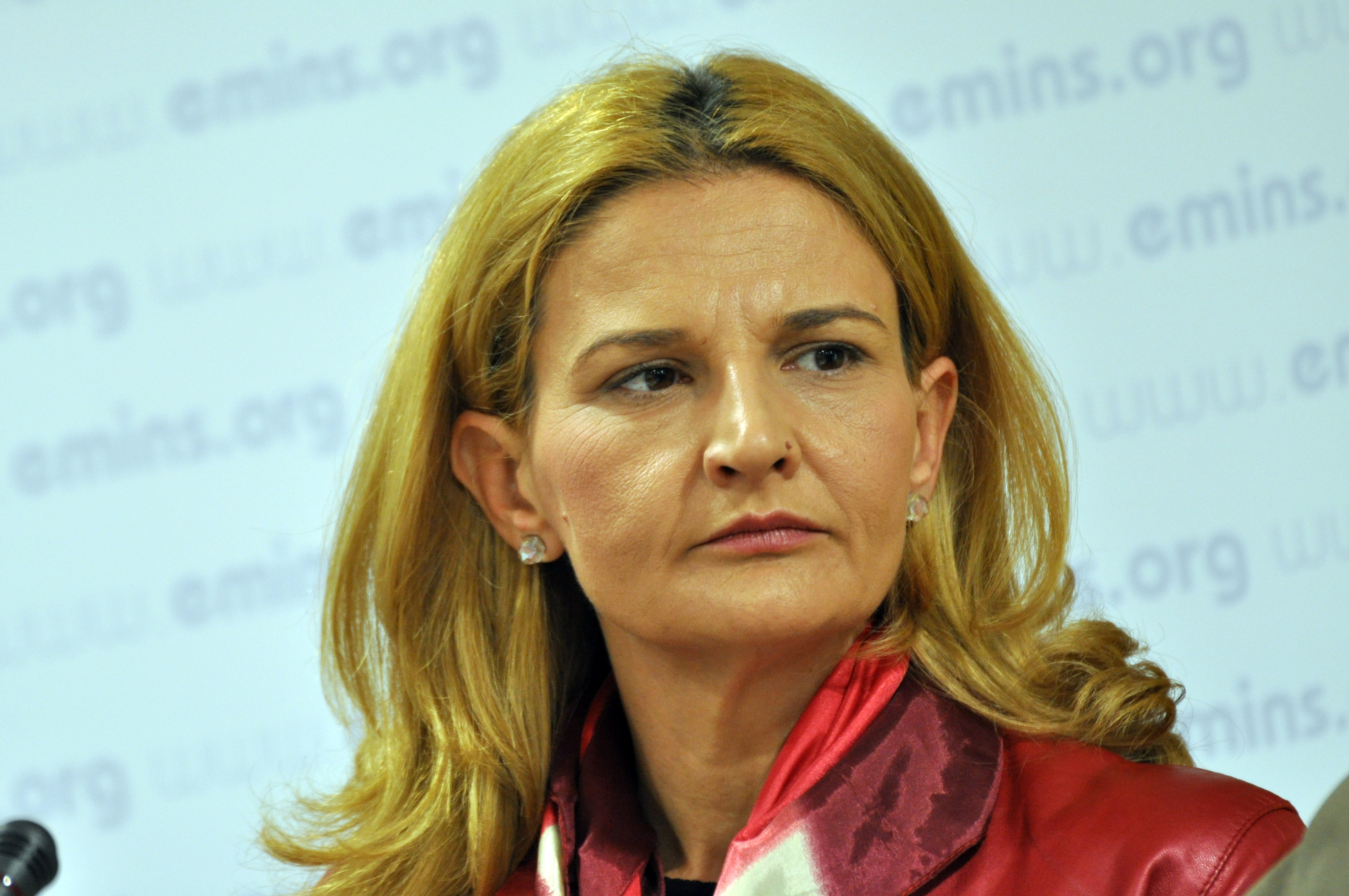 By Milos Mitrovic – Belgrade
European Commission (EC) has recommended Serbian government to finish its work on several public policy priorities. This is important because all other domains are based on them, Tanja Miscevic (photo), head of Serbian team for accession negotiations with European Union said.
Miscevic specified that these priorities are privatisation and restructuring of the state owned companies – including "Srbijagas", natural gas provider – the change of asylum policy due to large number of asylum seekers in Serbia, the implementation of the judiciary reform strategy and further struggle against the organized crime.
According to Miscevic, EC annual report on progress of Serbia towards the EU integration, which has been issued earlier this week, was the most positive so far. In the interview for "Blic" daily she explained that the report praises Serbia adequately and delivers remarks or recommendations at the same time.
Miscevic underlines that the remarks and recommendations are the most important because their implementation affects the negotiations, which can dismantle the possibility of some issues to become preconditions for opening certain negotiating chapters. "In previous annual reports the most important domains were judiciary, basic rights and Kosovo, which are chapters 23, 24 and 35; but now the significance of harmonising Serbia's foreign policy with EU's is emphasized for the first time. This means that Chapter 31 may dictate the dynamics of the negotiations", Miscevic said.
She specified that possible stagnation in fulfilling the objectives in foreign policy may lead to stopping the rest of the negotiations.
"In the context of the Ukraine crisis the harmonized foreign policy became the important instrument of the EU and everything that collides with Europe's sanctions against Russia will not be welcome", Maja Bobic, Secretary General of the NGO European movement in Serbia told "Blic".
Serbia did not join EU's sanctions due to its strong economic ties with Russia and energy dependence. In August Serbian government – following Brussels appeal – gave up on subsidizing national companies to strengthen their business with Russia at the expense of the firms from EU countries which abide by the sanctions.
Earlier this week European Energy Community (EEC) declared that Serbia cannot join the EU unless it change the terms of its gas pipeline deal with Russia (South Stream project).
On October 16, Russian president Vladimir Putin will attend the military parade in Belgrade on the occasion of 70th anniversary of the Serbian capital's liberation from Nazi Germany troops. EU officials did not react so far. Last month American ambassador to Serbia Michael Kirby asked "why would Putin come to Serbia", sparkling a number of reactions. Last week, US vice-president Joe Biden made a telephone call to Serbian prime minister Aleksandar Vucic. Vucic's cabinet issued a press release stressing that the talk of the two was "lengthy and friendly". The Cabinet mentioned that Vucic and Biden discussed international issues, but without singling out any details.