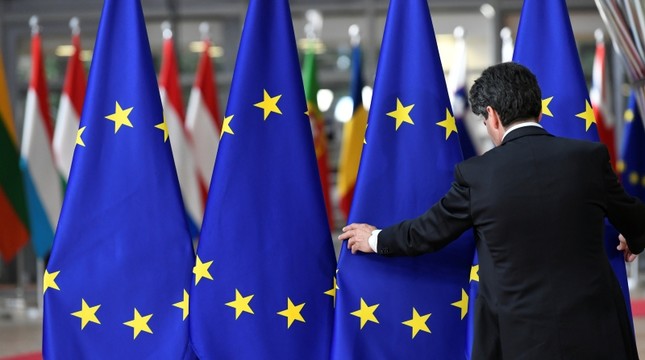 An extraordinary meeting of the Foreign Affairs Council (FAC), chaired by EU High Representative for Foreign Affairs and Security Policy, Josep Borrell, is being held in Zagreb, Croatia, at the request of Greek Foreign Minister Nikos Dendias.
The Council will exchange views on recent developments in Syria, with particular emphasis on ongoing battles in and around Idlib. The Council will discuss how to deal with the ongoing humanitarian crisis and the escalation of tensions in the region with a view to rebuilding a political solution.
Foreign Ministers will be briefed on the latest developments in Idlib and on the impact on the EU's external borders. They will also be briefed on the High Representative's recent visit to Ankara.
The Council will then discuss how to deal with the ongoing humanitarian crisis and the de-escalation of tensions in the region, with the aim of preparing the way for a political solution.
During his visit to Ankara, the High Representative stressed that Turkey and the European Union have a common interest in ending the conflict in Syria and working hand-in-hand to meet common challenges. The humanitarian consequences of the military conflict are extremely grave and humanitarian access must be urgent. In this light, the recent meeting of the President of the European Council, Charles Michel, and the High Representative, Mr Borrell, with the President of Turkey, Recep Tayyip Erdoğan, focused on how to promote the de-escalation of tensions in Syria. IN view of this, EU representatives also called for the Turkish government to stop encouraging the movement of refugees and migrants towards the EU border.
In a statement on March 1, 2020, the High Representative called for the immediate decongestion in Syria and a lasting ceasefire, expressed his regret for the loss of human lives and offered EU support to mitigate the effects of the crisis. He emphasized the need to ensure the access of humanitarian aid, including access to the most remote areas where the most vulnerable are, and reaffirmed EU's support for Greece and Bulgaria in addressing the situation.
Since the beginning of the Syrian crisis, the EU has mobilized with political and humanitarian tools to support the Syrian people, remaining one of the key UN backers in its efforts to reach a political solution. The EU is also the leading humanitarian aid donor to Syrians, with over EUR 16.9 billion, collectively provided by EU Member States as humanitarian, development and economic assistance to stabilize the situation.
In addition, on 4 March 2020, the EU announced further aid of EUR 170 million in humanitarian aid to continue providing assistance to the most vulnerable in Syria, including EUR 60 million in response to the humanitarian crisis in northwestern Syria./ibna