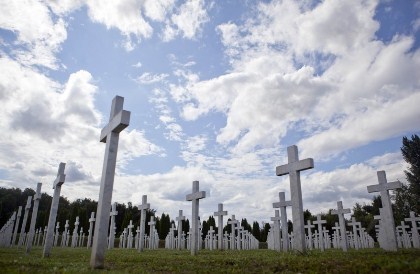 Sarajevo, December 22, 2015/Independent Balkan News Agency
By Mladen Dragojlovic
The Delegation of the European Union to BiH has released EUR 2.9 million provided as EU support to BiH efforts in war crimes processing.
As it was announced from EU Delegation to BiH, this is the second tranche of funds intended to finance 142 war crimes case that are being processed by staff throughout BiH, including prosecutors, judges, legal associates, investigators and other support staff.
The release of this tranche was conditioned on the adoption of a country wide strategic framework for justice sector reform (JSRS). After severe delays, the JSRS was adopted in September this year. Thereafter, the relevant BiH authorities provided an assessment outlining how the relevant conditions had been met.
Since then, the European Commission and the EU Delegation completed the necessary analyses and procedures, and have transferred the funds to the BiH Treasury, which is responsible for transferring the funds to the relevant authorities throughout the country. Such a transfer should be done in a swiftly.
"BiH faces a unique challenge in addressing the extensive backlog of war crime cases. That is why over a 5-year period the European Union will provide nearly EUR 15 mln to finance the continuous investigation and processing of the significant number of remaining war crimes cases throughout the country, said in his comment Head of the EU Delegation to BiH and EU Special Representative, Ambassador Lars-Gunnar Wigemark.
As it was announced, the overall target of the EU support is to reduce the number of war crimes cases with a known suspects by at least 50% by the end of 2018. In addition to the budget support, the EU has also assisted BiH authorities in developing technical capacities that are linked to war crimes investigations and adjudication.
BiH received the first tranche in December 2013 and the plan was that the EU would release the next tranche at the end of next five years. There was a condition however: BiH had to adopt the justice sector reform strategy, and given the situation was as it is the country politicians were not able to fulfill this condition, so the EU decided to drop one tranche and to wait fulfilment of the necessary conditions. After it was done, the disburshment of the second tranche was just a formality.