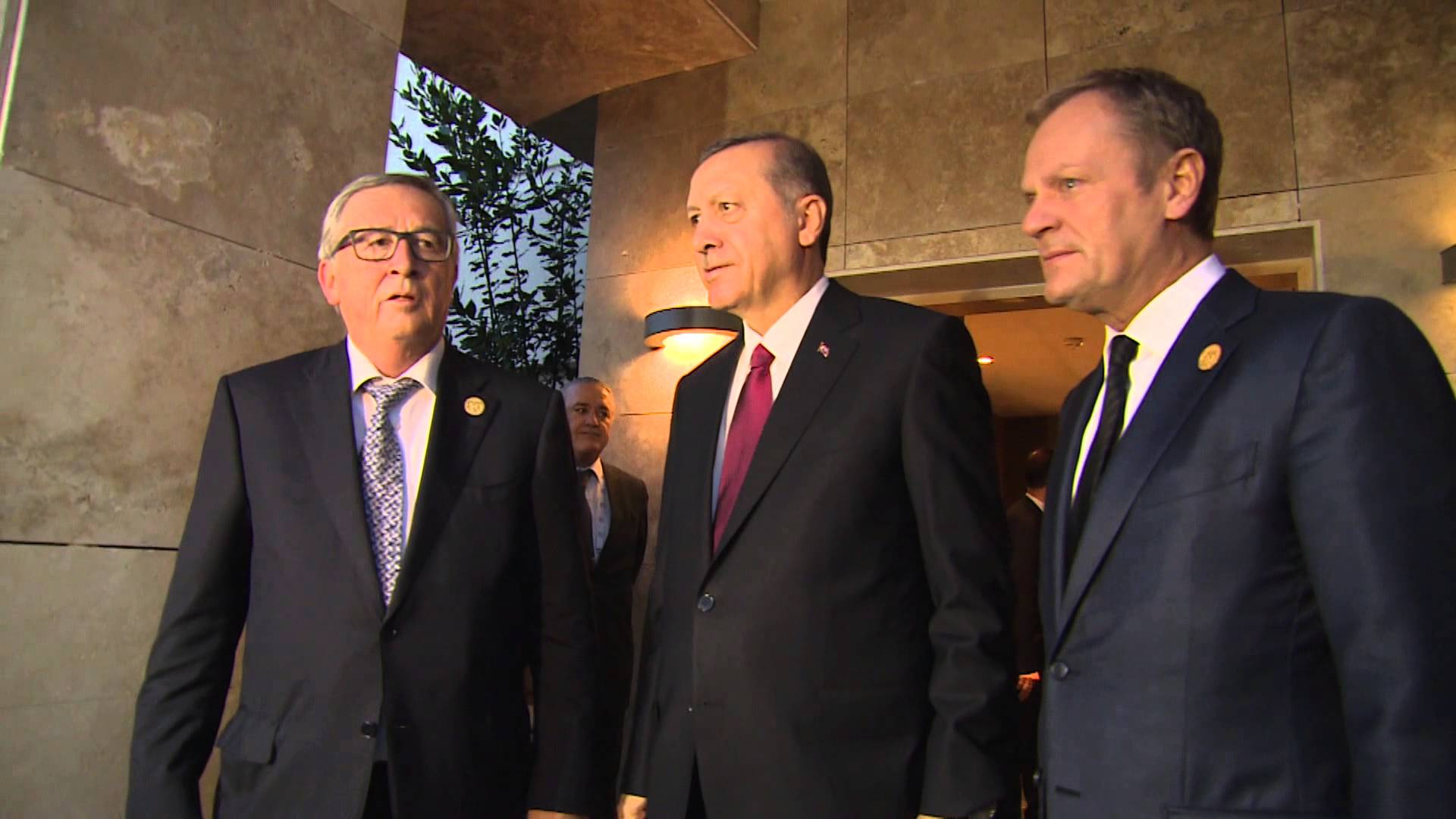 All eyes are on Varna, the Bulgarian city where the EU-Turkey summit will take place.  Only a few days after the condemnation of Turkey's tactics in the Aegean Sea, in the Cyprus EEZ and in Syria's Afrin by the European Council  the Bulgarian premier, Boyko Borissov will welcome the Turkish president Recep Tayyip Erdoğan at the Evksinograd residence at 17:00 p.m. local time, where they will hold bilateral talks. Foreign Minister Mevlüt Çavuşoğlu, the Minister of European Union Affairs and Chief Negotiator for Turkish Accession to the European Union, Ömer Çelik as well as Energy minister, Berat Albayrak will accompany the Turkish head.
According to the summit's programme, the EU-Turkey leaders' meeting will begin at 19:00 p.m. local in the presence of the Bulgarian PM, since his country is at the moment holding the EU presidency.
The EU-Turkey leaders' meeting will take place on 26 March at the Evksinograd residence in Varna, Bulgaria.
It will bring together Donald Tusk, President of the European Council, Jean-Claude Juncker, President of the European Commission, Boyko Borissov, Prime Minister of Bulgaria, and Recep Tayyip Erdoğan, President of Turkey.
This working dinner will be an occasion to assess matters of mutual interest and recent developments in Turkey, including the country's illegal actions in the Eastern Mediterranean and the Aegean Sea and its involvement in Syria.  
At their last EU summit on 22-23 March, EU leaders called on Turkey to respect Cyprus' sovereign rights to explore and exploit its natural resources, in line with EU and international law.
They also recalled Turkey's obligation to respect international law and good neighbourly relations, and normalize relations with all EU member states including the Republic of Cyprus.
In addition, the European Union  expressed its grave concern over the continued detention of EU citizens in Turkey. It called for the swift and positive resolution of these issues.
In Varna leaders will also discuss how to move the EU-Turkey relationship forward, on the basis of mutual respect and common interests.
"We are neighbours and we need to find a way to talk to each other openly and cooperate in areas of common interest", said European Council President Donald Tusk.
The meeting will build on the previous leaders' meeting of 25 May 2017 and the discussions  that have taken place since then. High-level dialogues between the EU and Turkey have taken place on transport, economic co-operation, counter-terrorism and foreign policy…. / IBNA