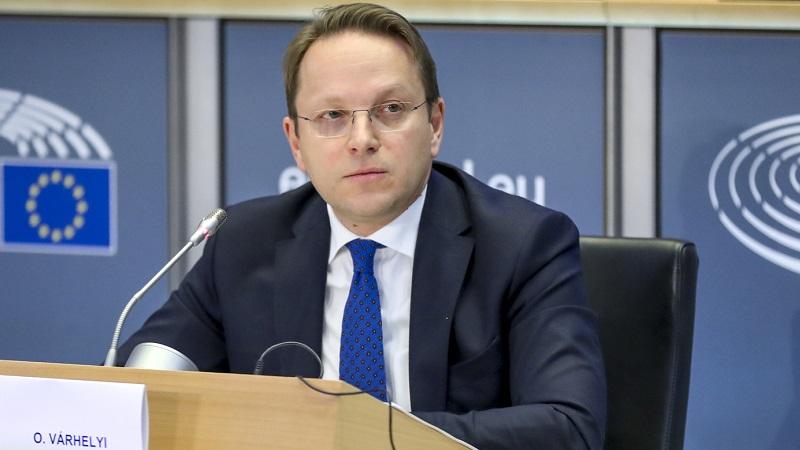 A day after the official launch of the new methodology for the EU accession process in Brussels, Commissioner for Neighborly Relations and Enlargement Negotiations Olivér Várhelyi is in Belgrade today to hold talks with President Aleksandar Vucic.
Before the visit, the new Enlargement Commissioner said he was looking forward to his first visits to the two countries that participate in accession talks (Serbia, Montenegro), which will start in Belgrade.
"I look forward to discussing the progress of the political dialogue before the elections in both countries, as well as the results of EU integration reforms that are evident in the rule of law", Várhelyi said.
The European Commissioner and President Vucic will discuss the continuation of Euro-integration and after the meeting will hold a joint press conference in which Olivér Várhelyi will outline the European Commission's future plans for the region and comment on the revised enlargement methodology.
It is also envisaged that, in the presence of Vucic and Várhelyi, a financing agreement will be signed to finance projects for the IPA 2019 program, initialed by Eurozone Minister for Integration Jadranka Joksimovic and EU Delegation to Serbia Sam Fabrici
Commissioner Várhelyi will also meet with Prime Minister Ana Brnabic, with Ministers Jadranka Joksimovic, Ivica Dacic and Nebojsa Stefanovic also attending.
Várhelyi, along with mediators of the Inter-Community Dialogue in Serbia, Tanja Fajon and Vladimir Bilcik, will meet with Parliamentary Speaker Maja Gojkovic, as well as with the political parties involved in the dialogue.
Subsequently, a joint meeting will be held with non-participating opposition parties, with the Commissioner and MEPs sending a message to the EU on the need to "continue to work for free and fair elections in the spring of 2020" .
Várhelyi, Fajon and Bilchik will hold a joint press conference.
The European Commission announced on Wednesday the proposed new enlargement methodology.
On this occasion, Várhelyi stated that EU's objective remains the enlargement in the Western Balkans and that the proposal for a new methodology for EU membership is based on four principles: credibility, predictability, dynamism and political governance.
"Full EU membership remains the ultimate goal of the process", Várhelyi said.
In presenting the new EU accession methodology, Oliver Várhelyi stressed that Serbia, as a country already negotiating with the EU, "has the opportunity, if it so chooses", to join the new methodology.
New rules cannot be imposed on countries already in the process. Take, for example, the economic sector and the fact that countries that become faster environmentally friendly with reforms can now start and end this complex faster, which will be linked to additional investment as an incentive", Várhelyi explained.
The Enlargement Commissioner said that the proposed division of negotiation funds into groups, that is sectors, would contribute to a more dynamic negotiation and accession process./ibna