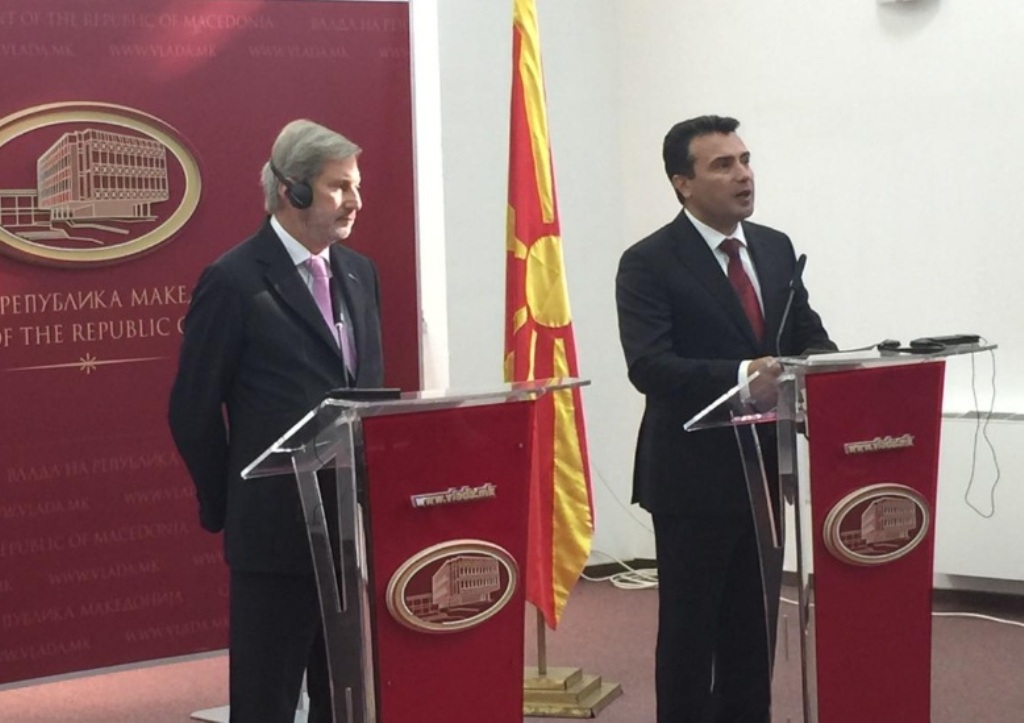 "Unfortunately, I still need to refer to your country as FYROM, although I don't like it at all. You, the citizens of this country will decide whether you want me to refer to your country as Republic of North Macedonia in the future or not." This was declared today by the EU Enlargement Commissioner, Johannes Hahn in a joint press conference delivered with PM Zoran Zaev.
Hahn called on the citizens of the country to participate in the referendum which will take place on September 30th, because this day will be decisive for the future of the country.
"The EU has opened its doors, but you will decide if you will take this opportunity or not. There's no time to waste", Hahn said.
According to Hahn, Prespa Agreement is supported by the international community and that this agreement will be the "guardian" of the country's European future.
On his part, PM Zoran Zaev said that September 27th will see the start of the screening process for the start of negotiation talks, while on June 2019, the actual negotiations with the EU will start.
"Every meeting with EU leaders in this phase of our journey is helpful. Today's visit confirms the support of the EU for Macedonia", said PM Zaev. /ibna/