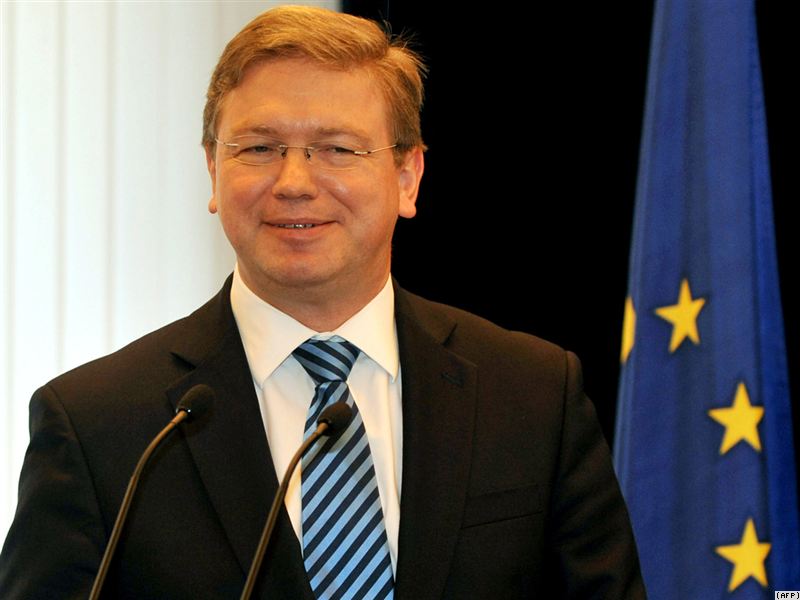 Tirana, November 29, 2013
EU Enlargement Commissioner, Stephan Fule has addressed a letter to EU foreign ministers where he says that he's optimistic that Albania will be granted the EU candidate status. According to him, the country has made important steps in the improvement of fight against corruption.
Consensus between political parties is a good step made by Albania. Fule stresses in his letter that amongst others, the holding of parliamentary elections in the month of June is another positive step in favor of the country.
Reforms in the judicial system, in the public administration and parliamentary reforms are other important steps taken by Albania.
In his letter, Fule has ranked some of the measures taken by the government during these months in fulfilling the criteria for EU accession, fight against corruption, reforms in police, customs, taxation, education, local government and health system.
The letter of EU commissioner Fule aims to inform EU foreign ministers, who will decide whether to grant Albania the EU candidate status or not. /ibna/