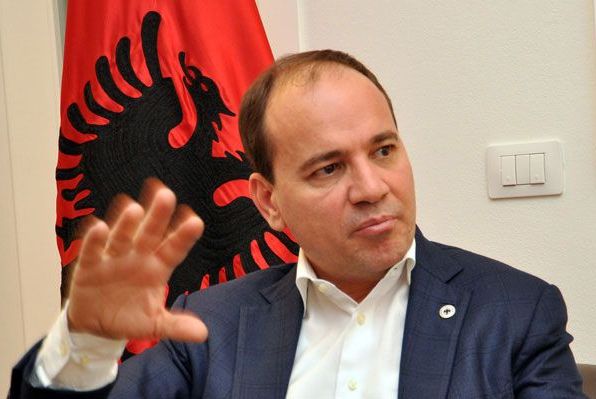 Tirana, 8 June 2015/Independent Balkan News Agency
The plenary session of the Meeting of the Heads of the Brdo-Brijuni Process was held today with the presence of the heads of the states of the region and the President of Austria, Heinz Fischer and representatives of France (photo).
During this session of a presidential level, the Heads of the Process discussed issues of European integration and growth of regional cooperation in the spirit of good neighboring relations as the main pillar that guarantees peace, security, stability and economic prosperity of the Balkan and which serve as prerequisites for the full integration of the Balkan in the European family.
A speech was delivered in this meeting by Albanian president, who proposed for the countries of the region to jointly demand funds from the European Union.
In fact, the governments of several countries have recently drafted several joint projects, which require financial funds beyond the national capacities of each country.
Based on this, Mr. Nishani proposed that "together, we should propose the holding of a conference of donors on a national level to unanimously submit the projects that we have agreed on".
But can the European Union embrace such requests, in circumstances when in the past few years it has gone through a difficult financial and economic period?
Mr. Nishani says that the situation is not suitable, but on the other hand, he insists that "there exists all the possibilities for the European Union and its member countries to financially back the development projects of the region".
"Through this new dynamic, the process of expansion would be revitalized and the EU member countries would see results that have been expecting for years by our countries", says the Albanian president.
The proposal of the Albanian president comes at the same time as the proposal of the President of Slovenia, Pahor. He suggests the holding of a joint conference of the Balkan countries with the President of the European Council, Donald Tusk, over the intensification of cooperation between our region and European Union. /ibna/