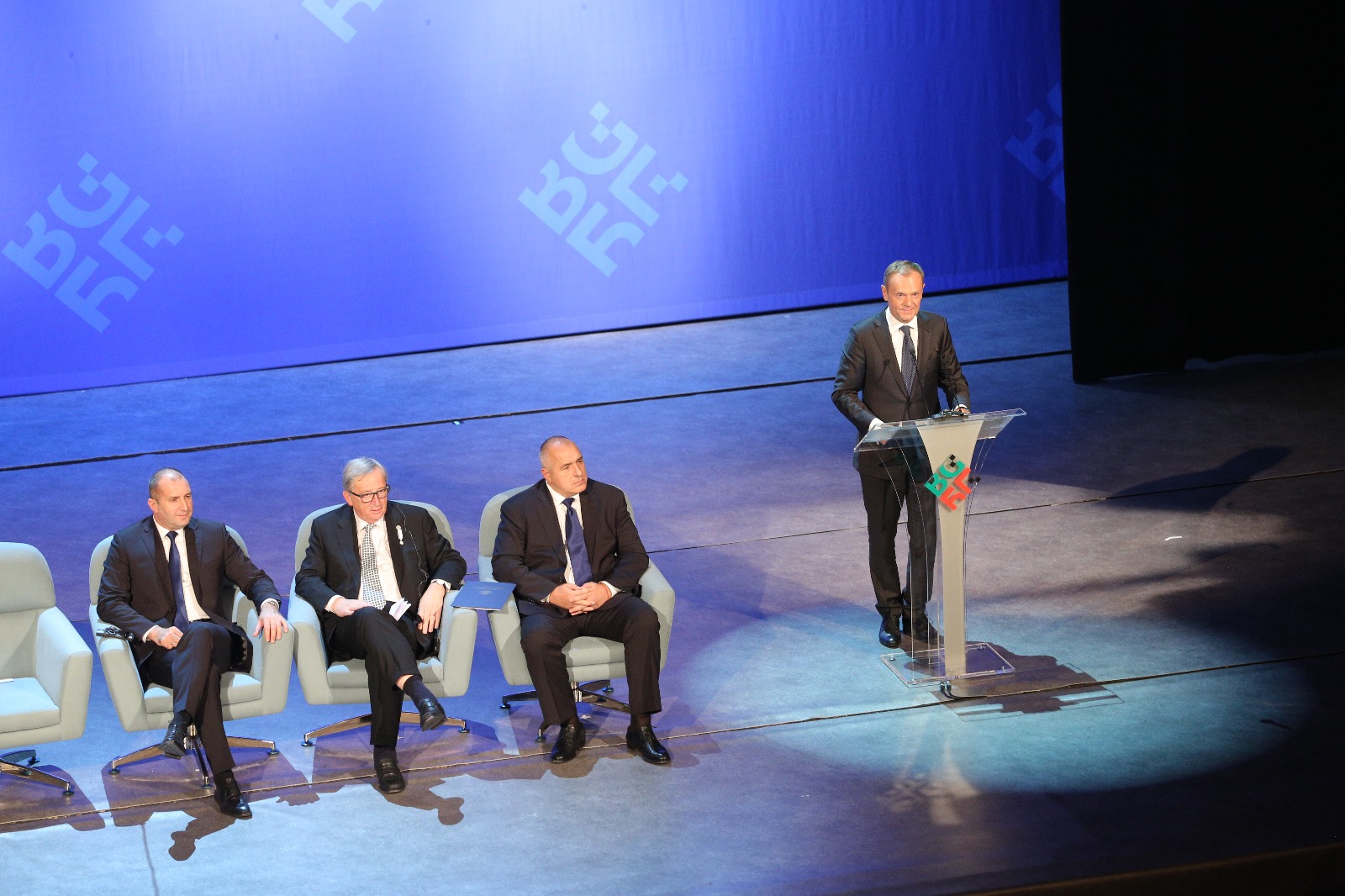 Up until now, only four countries of the wider Balkan region have managed to become EU members and these are Bulgaria, Croatia, Romania and Slovenia.
Sofia, through the Bulgarian EU Presidency is being holding at the moment and will do so for the first six months of 2018, will try to change the picture by pushing Montenegro and Serbia's deadlocked accession talks balk on track, while also give a hand to Albania and fYROMacedonia come closer to possible future accession negotiations.
Meanwhile, the speech by Donald Tusk, President of the European Council, at the Opening ceremony of the Bulgarian Presidency, in Bulgarian, in the capital of the country, Sofia, was more than moving, capturing, via a modern look of the Balkans, their past and present, but, hopefully, not their future.
"Game of Thrones" in the Balkans and the Bulgarian presidency
"The history of the Balkans is more dramatic and interesting than the screenplay of "Game of Thrones", even if there are no dragons in it. We would all like it if the present and future of the Balkans were less like dramatic screenplays. Stability, security, prosperity – this is what the people of the whole region deserve. And the EU's purpose is to help make this screenplay a reality.
It is a good thing that one of the priorities of the Bulgarian presidency is the future of the Western Balkans". This is only an excerpt of Tusk's speech at the above mentioned ceremony, revealing his thoughts and feelings about the Balkans and his wish for a better, less hard future horizon.
And what about the rest of the Balkans?
This "Game of Thrones" Tusk spoke of will definitely use much of Bulgaria's time in making efforts to stabilise a political situation that is being influenced by conflicting and opposing powers, such as Russia and NATO.
The former does not wish to lose power and its quite long and influential presence in the Balkans, especially because the "kids of the family" used to look up to her and remained obedient for years. But, now any more, not to the same extent, since, right now, NATO would like to take over. Whatever happens, those in the middle of the "power row" are the Balkan countries, more so, the smaller countries in the region or those that used to be extremely close to Russia in the past.
Recently, the Bulgarian premier Boyko Borissov stated that, "A Europeanisation of the Balkans is necessary to prevent the Balkanisation of Europe".
At this point, this is definitely a very good point to be taken into consideration, as well as try to reinforce Balkan states' attitude towards their own decision making about their future.
Sofia will host the 1st EU-Balkans summit in 15 years, in May, too that could prove a very useful opportunity for views exchange and for countries of the Western Balkans to embrace a commonly agreed stance against external political pressure that holds back from from moving forward towards whatever direction they think suits them best…/IBNA
Photo: EU2018BG