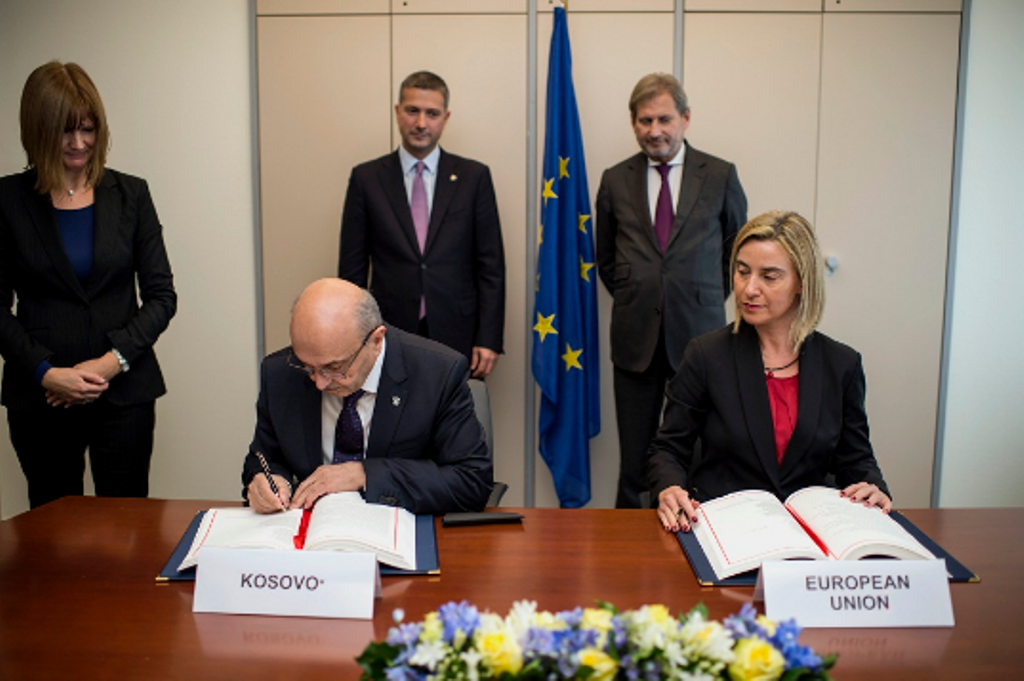 Prime Minister of Kosovo, Isa Mustafa has travelled to Brussels, in an effort to convince European officials to grant the visa free regime to Kosovo and to suspend the condition for the ratification of the border demarcation deal with Montenegro for a period of two years.
During this visit, PM Mustafa is expected to meet with the EU Commissioner for Migration, Home Affairs and Citizenship, Dimitris Avramopoulos.
As far as this issue is concerned, Avramopoulos has declared that the European Union is impressed by the war against corruption and organized crime.
He has also stressed that in spite of this, the border demarcation deal must be ratified, in order for the citizens of Kosovo to be granted the right of travelling without visas in the EU member countries.
Meanwhile, the European Commission has not commented the incentive of PM Isa Mustafa for the suspension of the ratification of this deal for at least two years.
The spokeswoman of the European Commission, Tove Ernst declared that the Commission is aware of the importance of the liberalization of visas for the people of Kosovo, "but it doesn't comment the possible incentives regarding the criteria that are required for the liberalization of the visa regime".
On the other hand, president of Kosovo, Hashim Thaci has expressed his criticism against the European Union about the lack of the European leadership and the isolation of Kosovo citizens.
"EU has a lack of leadership and vision in order to enable Kosovo's European perspective. This approach shows that the EU doesn't care about Kosovo. The discrimination and isolation of our citizens today speaks more than the monotonous declarations of several EU officials which are repeated since 2000", president of Kosovo said.
Experts of European affairs say that Brussels will not lift demarcation as a condition for the liberalization of the visa regime.
Professor of European Law, Avni MAzreku told IBNA that the procedures for the liberalization of visas depend on the European Commission countries.
"The idea of the Prime Minister is impossible to be negotiated by the EU, given the way decisions are taken in the EU. The final decision on the visas is taken by the EU Council", he said. /balkaneu.com/