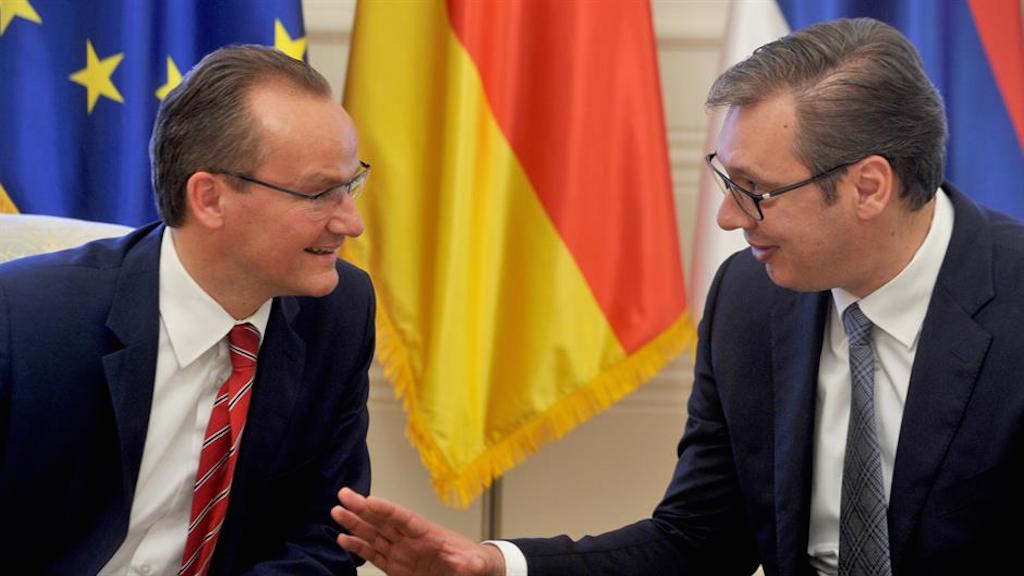 Serbia is on the right track and can count on the support of Germany, said Gunther Krichbaum, member of the Bundestag, after meeting with president Aleksandar Vucic in Belgrade today.
At the same time Krichbaum, who is the president of the German parliament's committee for the European Union affairs, has said that the EU "does not want to import unresolved problems". He has obviously alluded to the dispute over Kosovo between Belgrade and Pristina.
The German MP, according to his own words, has had a "constructive" meeting with Vucic; he assessed the bilateral relations between Germany and Serbia as "very close".
Krichbaum recalled that Vucic has met the German chancellor Angela Merkel several times this year.
With regards to the Kosovo issue, he said that there are "two possibilities": "freezing the conflict" or "creating opportunities for the generations to come". The right choice between these two options, Krichbaum suggested, makes the difference between the politician and the statesman.
"We cannot import unresolved conflicts. Cyprus has been such an example, and we do not want this again", Krichbaum underlined, adding that Germany requires that "all sides respect and implement the agreements".
The large number of German companies operating in Serbia is the sign that they have confidence in the development of the country, he said. He praised the results of Vucic's government.
"Serbia is on the path towards the EU, and if it wants to continue this way, such development cannot be reversed", Krichbaum said. However, he added that the accession is still distant. In that sense, Serbia is not alone because it enjoys the German support, he stressed…. / IBNA