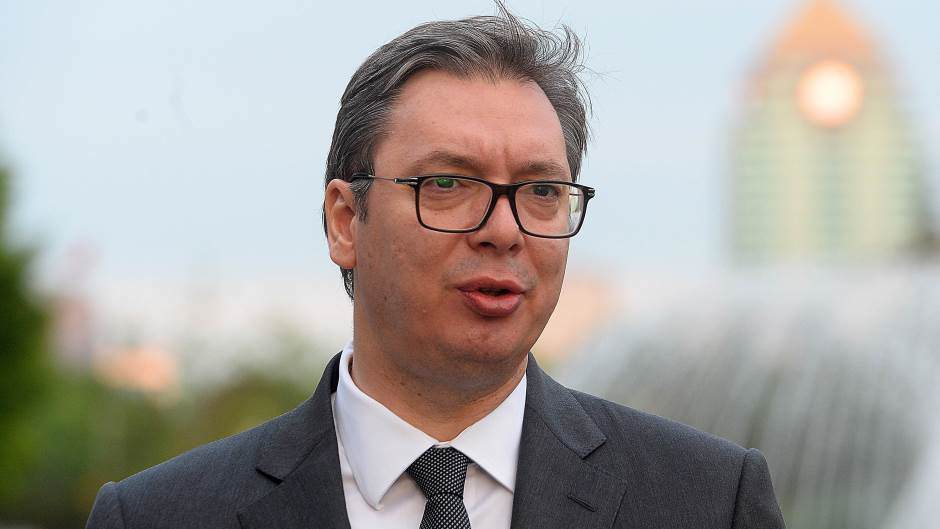 The ambassadors of the so called Quinta countries – United States, United Kingdom, France, Italy and Germany – as well as the head of European Union's Delegation in Serbia have appealed on President Aleksandar Vucic to excersise restraint with regard to the Kosovo issue, according to the Presidency's press release.
Restraint and "further serious and responsible solutions to the problems within the region" are needed for the sake of the "full stabilization of political situation".
At today's meeting, Vucic promised that Serbia would behave "rationally and seriously". He told diplomats, however, that Belgrade would continue "talks with the Albanians from Kosovo and Metohija", only after the taxes on Serbian products imposed by Pristina are abolished.
According to the statement, the discussion was "open, constructive and comprehensive". Despite the discontinuation of the dialogue between Belgrade and Pristina, Vucic and the ambassadors discussed the recent Berlin summit on Western Balkans, the president's meeting with EU High Representative Federica Mogherini and the situation in the Serbian society – rule of law and media freedom.
Vucic said that Serbia was not responsible for the difficult situation that has been formed. Serbia does not understand the purpose of the introduction of tarrifs on Serbian goods and the "adoption of a new resolution against the Serbian people".
The President made statements regarding Kosovo on Tuesday evening.
"As long as I am the President of Serbia, I will not recognize Kosovo's independence. You can kill me, you can overthrow me in the streets. I say this also to the English and the Germans: I will not (recognize Kosovo), you can topple me in the streets", Vucic told Radio-Televison of Serbia./ibna