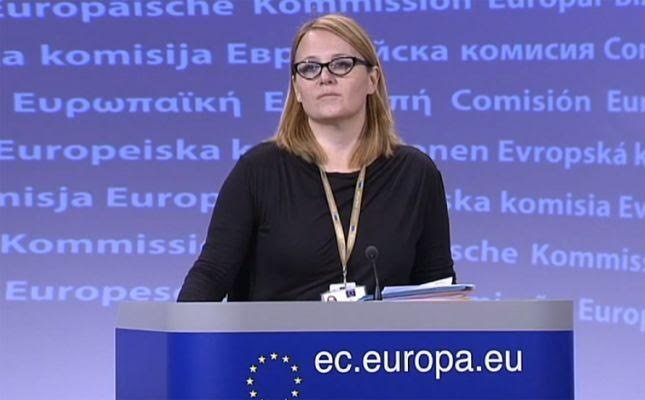 The European Commission has called on political parties in FYROM to find consensus for the future of the country.
The spokeswoman of the European Commission, Maja Kocijancic said that through his declaration made yesterday, the EU Enlargement Commissioner has not demanded the creation of a wide governing coalition, but a coalition around the country's strategic objectives.
"Commissioner Hahn thought about the need to achieve wide political consensus and a wide coalition in order for the country to face numerous challenges. The implementation of urgent priorities, the Przino Agreement and the solution of bilateral issues requires a strong commitment by all political parties", said spokeswoman Kocijancic.
According to her, all the main political parties are in favor of an agenda of reforms and agree that the EU path is a strategic objective of the country. "If they work together about this objective, they will have a de facto constitutional majority and this is very important for the EU integration path", Kocijancic said.
Brussels is expecting the creation of the new government, which must address all the important issues that take the country out of the political crisis.  /balkaneu.com/