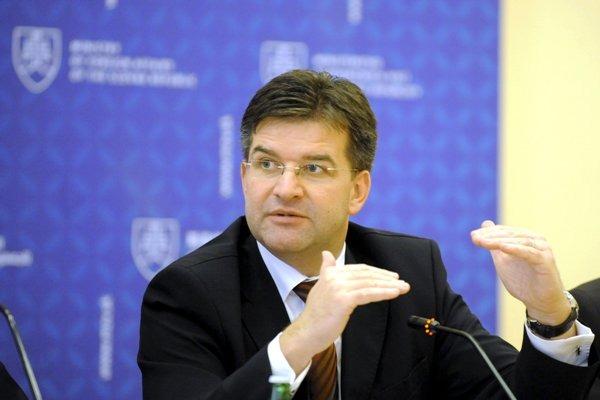 Skopje, November 6, 2013
Foreign Minister of Slovakia, Miroslav Lajcak has stressed that the European Union must decide what it will do with FYROM, as for the fifth year in a row, the country has been recommended to open negotiations with the EU, but without being issued an exact date.
Lajcak believes that FYROM will once again be blocked by Greece in the December EU Council meeting due to the name dispute.
"It's highly probable that once again, the EU Council will not issue a date of negotiations for FYROM. EU must decide what it will do with FYROM, because this country has received a recommendation by the European Commission for the fifth year in a row. European Council cannot issue a date for the opening of negotiations, because the country has been blocked since 2005 and this is not a good thing, because if it's not engaged in a positive agenda, then it will be engaged in another agenda. A change in rhetoric is needed, because it's not good for EC to say 'yes' and European Council to say 'no'', said Lajcak in his speech held in the North Atlantic Council Conference in Washington which discussed the topic "EU relations with Eastern European countries".
Lajcak, who is a former international envoy for the Balkan, has stressed that FYROM has started the European integrating process many years ago and it's a good example for inter ethnic cooperation in the region. /ibna/