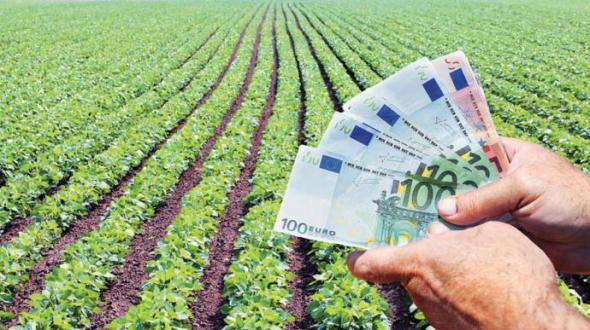 Athens, March 9, 2016/Independent Balkan News Agency
By Spiros Sideris
The EU General Court issued its definitive ruling on Tuesday, obliging the Greek State to recover from the Greek farmers illegal State aid amounting to 425 million euros (Chatzigakis package), which was granted due to adverse weather conditions.
This time it was Greece that brought the case to the General Court, hoping to limit the total amount of charges it has to return and fines to be paid for illegal state aid to farmers and agricultural cooperatives. The relevant  requested from Greece, for various cases, reaches EUR 3 billion.
The Chatzigakis case had started on January 30, 2009, when the then Karamanlis government decided exceptionally to provide insurance coverage, due to the damage caused to agricultural production and provided the exceptional payment, by ELGA (Greek Agricultural Insurance Organisation ), compensation of EUR 425 million to farmers.
The necessary expenditure, which would weight the ELGA budget would be covered by loan to be concluded by the agency with banks, with the State as guarantor.
The European Commission had characterized those payments "illegal state aid incompatible with the common market" by decision of December 7, 2011 and was ordered to recover the aid from the farmers. After a court battle for two and a half years, in July 2014 the Court rejected all the arguments of Greece and the appeal in its entirety and upheld the Commission's decision.
Yesterday, the Court considered the request by Greece to appeal the latest decision of the court.
Fines and charges
For fines – concerning more than 300 violations – which have been finally accepted by governments in recent years, the Greek state recently paid the first installment, amounting to EUR 311 mln, with more to follow annually.
With regard to the charges (Hatzidakis package, Kontos package, et al) the Commission insists be returned and what's more with interest by the farmers themselves, otherwise the country will be referred to the European Court of Justice.
The main cases
– Chatzigakis Package for illegal aid granted by ELGA in 2008 and 2009 totaling EUR 425 mln.
– Kontos Package, concerning guarantees and interest subsidies to 54 cooperatives for cereals in 2008, amounting to EUR 108 mln.
– Moraitis – Koskinas Package, an old subsidies case for the 1992 – 1994 period (related to repayment of loans granted in the period from 1982 to 1989), to 89 cooperative associations and cooperatives, many of which do not exist anymore, of approximately EUR 500 mln.
Photo: Enikos.gr