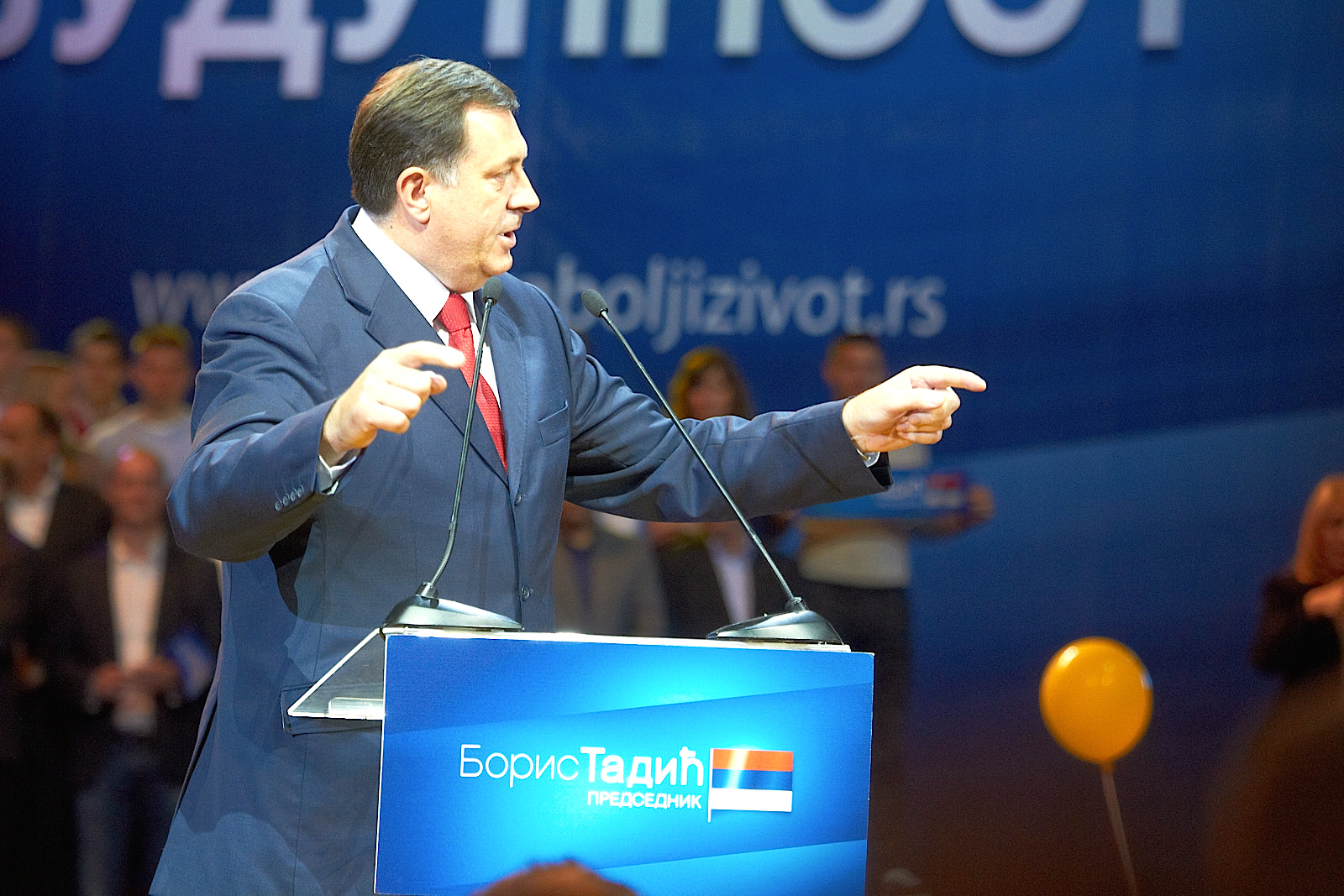 Banja Luka, October 12, 2015/Independent Balkan News Agency
By Mladen Dragojlovic
EU Council for foreign affairs adopted on Monday morning, without discussion, its conclusion about BiH, which strongly condemned the announced referendum on the judiciary system, which had been approved by Republic of Srpska National Assembly on suggestion of RS president Milorad Dodik.
"The Council expresses its serious concern about the preparations for holding an entity-level referendum on the state-level judiciary in RS. The holding of such a referendum would challenge the cohesion, sovereignty and territorial integrity of BiH. It would also risk undermining the efforts to improve the socio-economic situation of all BiH citizens and to make further progress in EU integration. The outstanding shortcomings of BiH judiciary should be addressed in the structured dialogue on justice", says the announcement.
At the same time, the Council reiterates its unequivocal commitment to BiH's EU perspective as a single, united and sovereign country. In this context, as it was announced on Monday, the Council welcomes the adoption in July 2015 of the Reform Agenda by Bosnia and Herzegovina authorities, which marks an important step for the credible implementation of the commitments undertaken by Bosnia and Herzegovina's leadership.
"The Council calls on BiH leadership to maintain positive momentum in implementing the reforms, in line with citizens' demands and in cooperation with civil society. Meaningful progress on the implementation of the agenda for reforms will be necessary for a membership application to be considered by the EU, in line with previous Council Conclusions", emphasises the Council.
Denis Zvizdic, Chairman of BiH Council of Ministers also expressed his concern regarding the referendum, at the meeting with Chief of EU Delegation and EU Special Representative in BiH, Lars-Gunnar Wigemark. At the press conference after the meeting, Zvizdic said that it is a process which can have a negative impact on optimistic procedures, which are ongoing in BiH at this moment.
"Again, I am calling those who are making decisions to stop and not go through with the referendum process, especially since we already have already started the procedures that can lead us to improve judiciary system in the country", Zvizdic pointed out.
For Lars-Gunnar Wigemark, the referendum is a "distraction" from more important problems.
"The referendum distracts the attention from more important questions, such as the socio-economic situation. Let's focus on the Reform agenda, which also deals with the rule of law", Wigemark said, adding that the referendum in one of BiH entities is not the best way to solve problems in the judiciary system in the State.