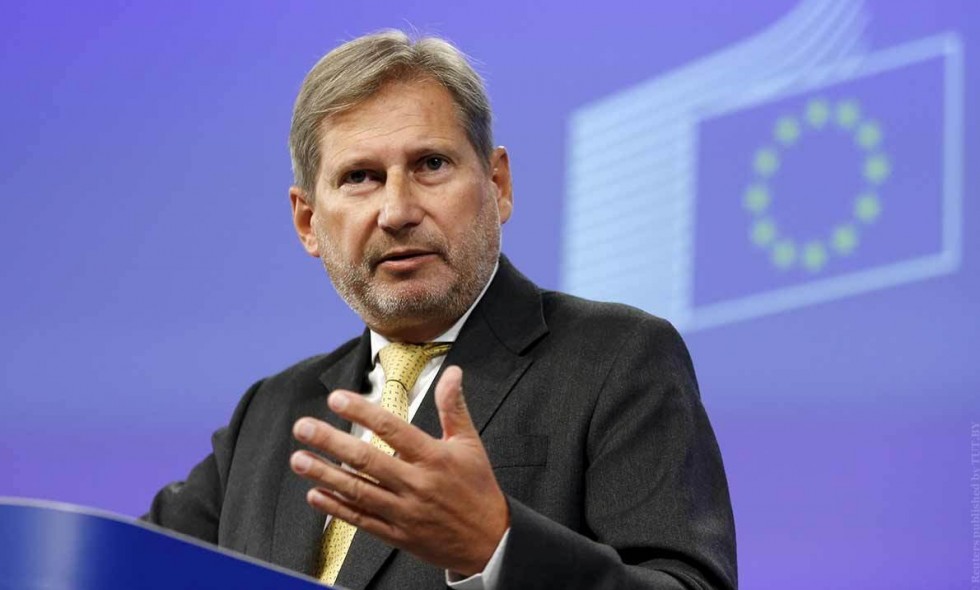 The European Union is "convinced" that the dispute between Athens and Skopje over the name of fYROMacedonia can be settled by July, EU Enlargement Commissioner Johannes Khan said on Friday from Sofia.
Asked in Sofia about the possibilities for resolving this dispute by the end of the Bulgarian EU presidency on 30 June, Johannes Khan said he was "convinced".
Sofia hosted an informal meeting of EU foreign ministers and Western Balkan countries.
In Sofia, there was also the foreign minister of fYROMacedonia, Nikola Dimitrov, who noted that "there is still work to be done" before a compromise is reached.
Bulgaria's Foreign Minister Ekaterina Zahareeva said it is likely that a decision will be taken to open accession negotiations with fYROMacedonia, as well as with Albania, ahead of the European Council in June.
"I hope that in the June Council we will be able to decide to start negotiations with Skopje and Tirana. I think it is very likely", he said after the end of the conference in Sofia.
European head of diplomacy, Federico Mocherini, has estimated that the year 2025, recently given as a possible horizon in Serbia and Montenegro, which have already begun negotiations for EU membership, may also apply to countries "which may start negotiating" and which "I want to see start negotiating by June".
Dimitrov: "We do not need roots of 2,000 years, my country has matured"
"My country has matured and no longer needs 2,000-year old roots to feel confident", said the foreign minister of fYROMacedonia, Nikola Dimitrov, from Sofia during the two-day informal meeting of Foreign Ministers of the member states of the European Union ("Gymnich") in Sofia.
"It is better to work together and compete for things that matter today than to compete for who has had more brilliant victories and defeats in our rich history", the foreign minister of fYROMaceodnia added"./IBNA