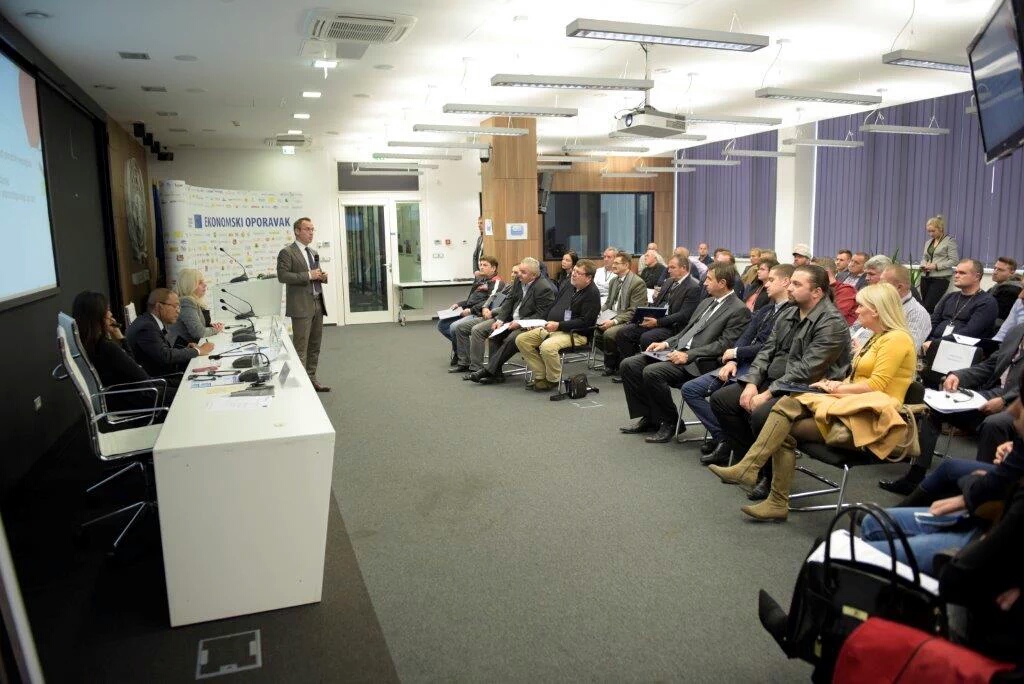 Sarajevo, December 1, 2015/Independent Balkan News Agency
By Mladen Dragojlovic
EU Programme for Floods Recovery awarded grants for 61 new small and medium enterprises (SMEs) in BiH and the awarding ceremony was held on Tuesday in Sarajevo.
This will increase the number of supported SMEs to 117, and the ceremony marks the beginning of the second phase of support to SMEs affected by the floods in May 2014. The total value of grants of the European Union (EU) for all 117 companies is 2,759,442 Euros.
Head of the Department for Cooperation in the EU Delegation in BiH, Melvin Asin, said at the ceremony that they are very proud to participate in the EU programme for flood recovery efforts because efforts which have been made by EU so far, have directly or indirectly helped about 500,000 citizens of BiH.
"Persons who received help lived in communities that were severely affected by floods and lost their jobs, or were at risk of losing them", Asin said.
He explained that the aim of this part of Program is to help businesses and manufacturers that had developed business before the flood, and they had no outstanding tax debts and were able to maintain production.
"The total number of jobs we have helped preserve or created is 5500, and this has enabled the generation of income along with the preservation and continuation of business, Asin pointed out.
He added that the possibility of new floods and flood protection remain a key challenge for BiH, and that the EU will continue to support the mobilization of resources and efforts in terms of mitigating the flood.
Deputy Resident Representative of UNDP in BiH, Zahira Virani, said that the companies that attend ceremony was elected through rigorous selection process among more than 600 applicants. She stressed that the support of SMEs is crucial because 15,000 jobs were threatened after the flood.
Virani also pointed out that it was their intention to continue to work on creating new and maintaining existing jobs and will continue to work with SMEs. She also said that she will support investments which will ensure that the losses suffered from the floods of 2014 turn into the possibility of a future economic recovery and progress.
Programme participant, director of the company "Premier" from Doboj, Rankica Panic, said that her company suffered enormous damage in the flood, and that the direct damage amounted to about EUR 1,5 million, while the indirect has not been analyzed.
Before the flood, he says, the company had 90 employees, and after floods they begun production and are employing 20 workers with its own funds.
"Thanks to EU funds we have started production and hired 40 more workers. It is still not enough, but without the help of the EU, we would be in a position to close the company all those jobs would have been lost, Panic stressed.
She added that the company's aim by the end of 2016 is to open two production lines and employ 120 workers.
Photo: UNDP