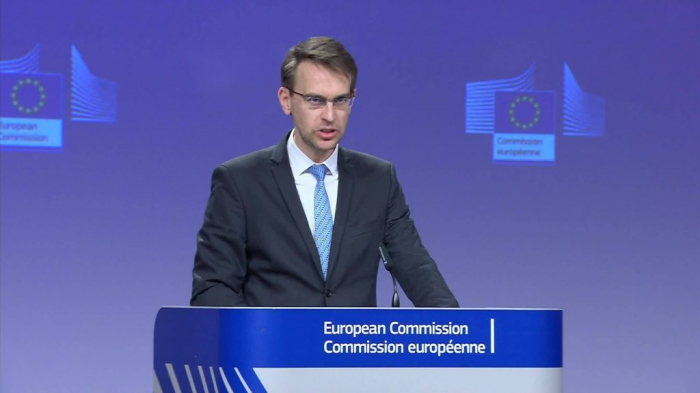 European Commission spokesman Peter Stano said today that the EU is concerned about developments in Bosnia and Herzegovina.
He added that the EU, in co-operation with US partners, had "stepped up political activity" to try to find a solution to the current crisis in BiH. He stressed that the Altea-EUFOR mission has an important role in the stability and security of BiH.
"We will follow the talks that are planned for today, and for the coming days in the United Nations Security Council, but it is not up to us to comment on those discussions. We expect that the mandate of the mission, which is important for Bosnia and Herzegovina, will be extended. We are committed to the Altea Mission, which was confirmed by the conclusions from the meeting on October 18 ", the spokesman of the European Commission pointed out.
He added that the EU representative had meetings with political leaders in BiH to convey a clear message that divisive rhetoric must stop, and unilateral actions that undermine Bosnia and Herzegovina's territorial integrity, sovereignty and unity must be stopped.
"We must engage in political dialogue because the only constructive way, in order to find a solution to the crisis, is dialogue among political leaders, and as I said, unilateral actions and rhetoric of division must be stopped for the benefit of BiH citizens and European perspectives," said Peter Stano.
In the end, he underlined once again that the engagement of the European Union continues in Bosnia and Herzegovina.
"It is not just about last week's visits, but we are continuing our activities to assist political leaders in BiH in finding a solution to the crisis," a European Commission spokesman concluded.
The UN Security Council should discuss the situation in BiH today, after Russia's request that High Representative Christian Schmidt and the OHR not be mentioned be granted in the declaration. In BiH, this decision has caused great dissatisfaction among Bosniak politicians, who believe that it has given the green light to SNSD leader and Serb member of the BiH Presidency Milorad Dodik to continue activities to withdraw consent to form several important state-level institutions.