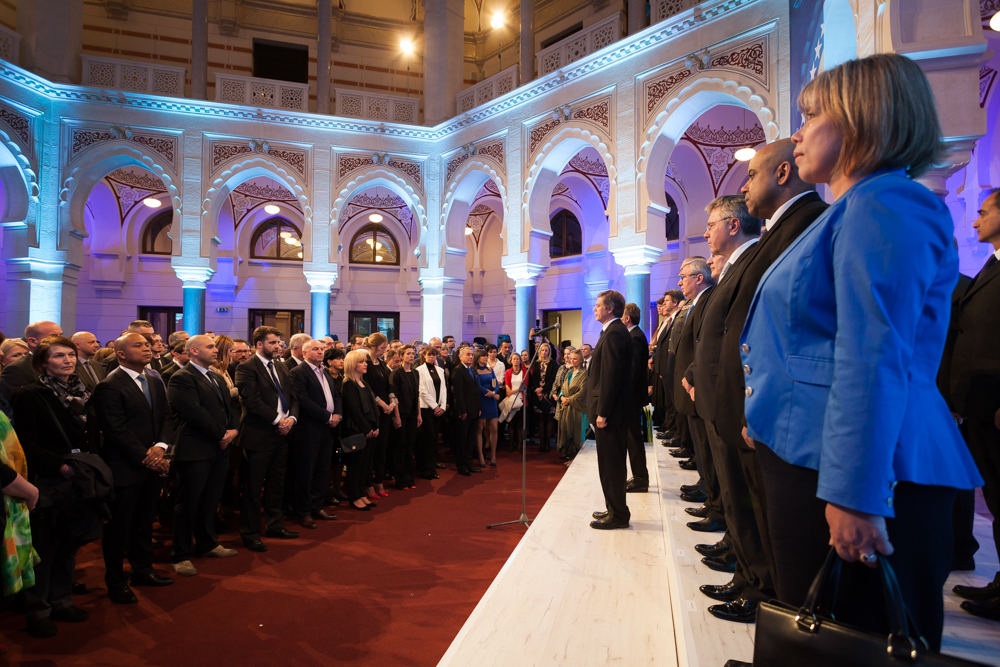 Sarajevo, May 10, 2016/Independent Balkan News Agency
By Mladen Dragojlovic
Head of EU delegation and EU Special representative in BiH, Lars Gunnar Wigemark, emphasized on Monday evening in Sarajevo that EU is committed to supporting BiH on its way toward this euro integration.
"We are by far your most important partner and will remain so for the foreseeable future. But the change required to meet EU standards is demanding and you need to prove that you are capable of undertaking serious reforms. The EU today is much more complex than what it was just twenty years ago when my own country joined. And any country wishing to join, or stay in the European Union in the coming 20 years will need to have strong capacity and willingness to undertake change", Wigemark said on the ceremony of marking Europe Day in BiH capital.
Wigemark said that BiH is the most recent European country to apply for membership in the European Union. He added that it is a milestone on a country's path to European integration and that application comes at an auspicious time.
"Together with your neighbours here in the Western Balkans you undoubtedly belong in the future European Union", Wigemark added.
As he said, BiH has made many positive developments over the past year. Wigemark recalled that the Stabilisation and Association Agreement with the EU finally entered into force on the 1st of June last year and an ambitious Reform Agenda was agreed together with the International Financial Institutions. He said that many important economic and social reforms are underway and the first phase of the Reform Agenda may come to a close in a few months.
"After years of stalemate, BiH is back on track for EU membership. Like many other parts of Europe today, BiH is country of cultural, ethnic and religious diversity. You have a country of great beauty and with rich natural resources, including your people. You have great architecture and places of worship. The historic re-opening of the Ferhadija mosque two days ago is an important step towards reconciliation. As EU we have also supported the renovation of the Castel Fortress in Banja Luka and Vijecnica building in Sarajevo. But nobody can live only in the past. You also need to reform your country, to change it, to be able to join an ever changing European Union", Wigemark added.
Most of the reforms, as he said, required for BiH to become a credible candidate for membership in the EU do not require major constitutional re-arrangements. The head of EU delegation urged all decision makers in BiH to use the existing momentum on the EU integration path and move forward together.
"You are all committed to seeking membership in the EU. Don't play narrow political games with decisions that are in the national interest of the entire country, regardless of which group you may belong to or identify with", Wigemark called.