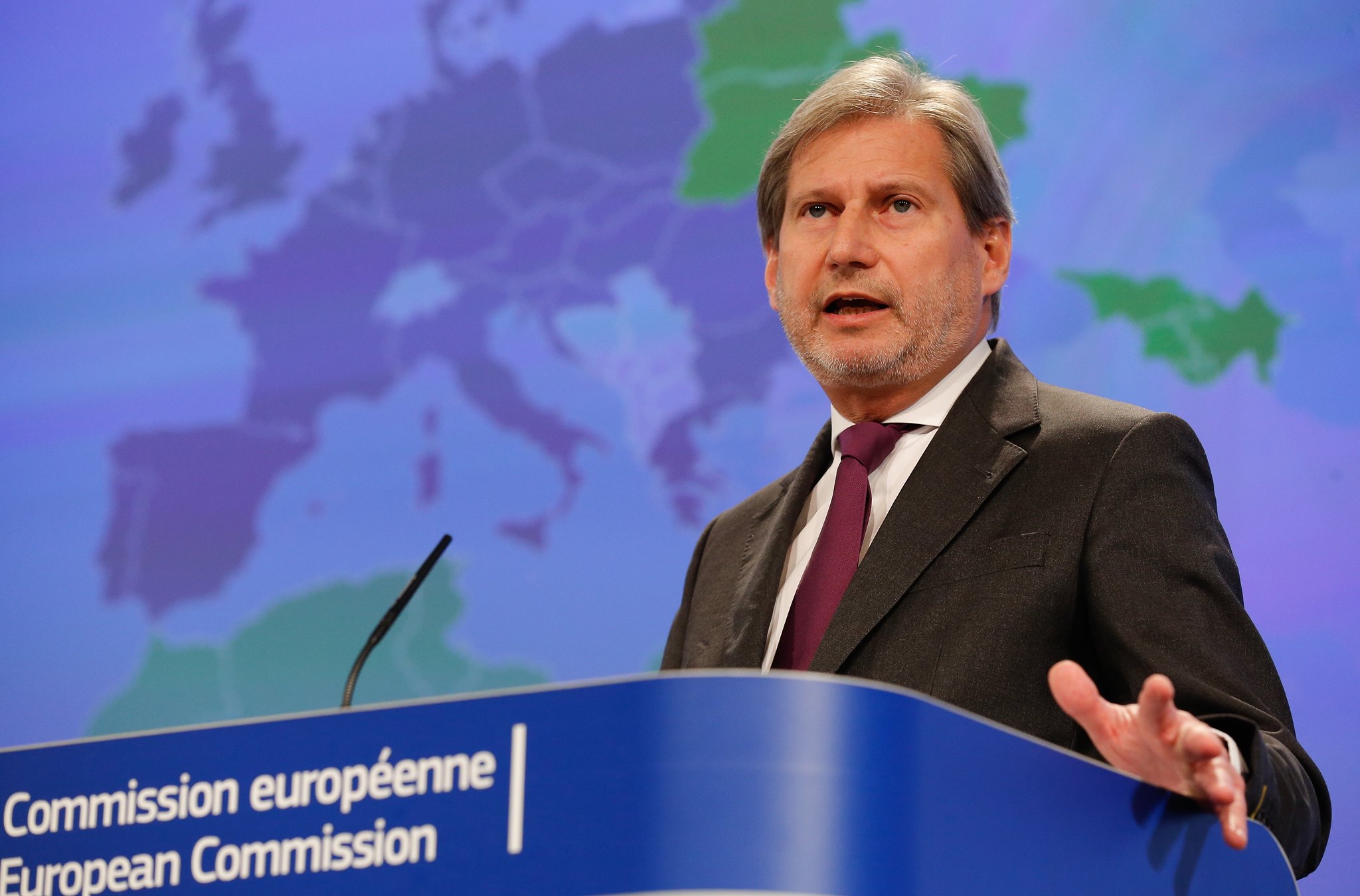 EU Enlargement Commissioner, Johannes Hahn will visit Skopje on Monday. The news has been confirmed by the government, stressing that Hahn's agenda will include meetings with the new Prime Minister, Zoran Zaev, Foreign Minister Nikola Dimitrov, but also meetings with political parties.
Hahn's visit is the first one after the creation of the government, while he will also closely follow a cabinet meeting. On Tuesday, Skopje is also expected to be visited by Reinhard Priebe, head of the EU group of experts, who last year, drafted the list of priority reforms that the country should deliver and which include the reforms in the justice system, security system and other domains which relate to the process of European integration.
The government has pledged that it will intensify activities for the implementation of reforms in the next six months, in order for an unconditional recommendation to be issued this year for the country to launch EU talks.
EU commissioner Hahn was the negotiator of the agreement for the solution of the political crisis in FYROM. Under this agreement reached in June 2015, the four main political parties pledged for fresh elections and reforms. /balkaneu.com/