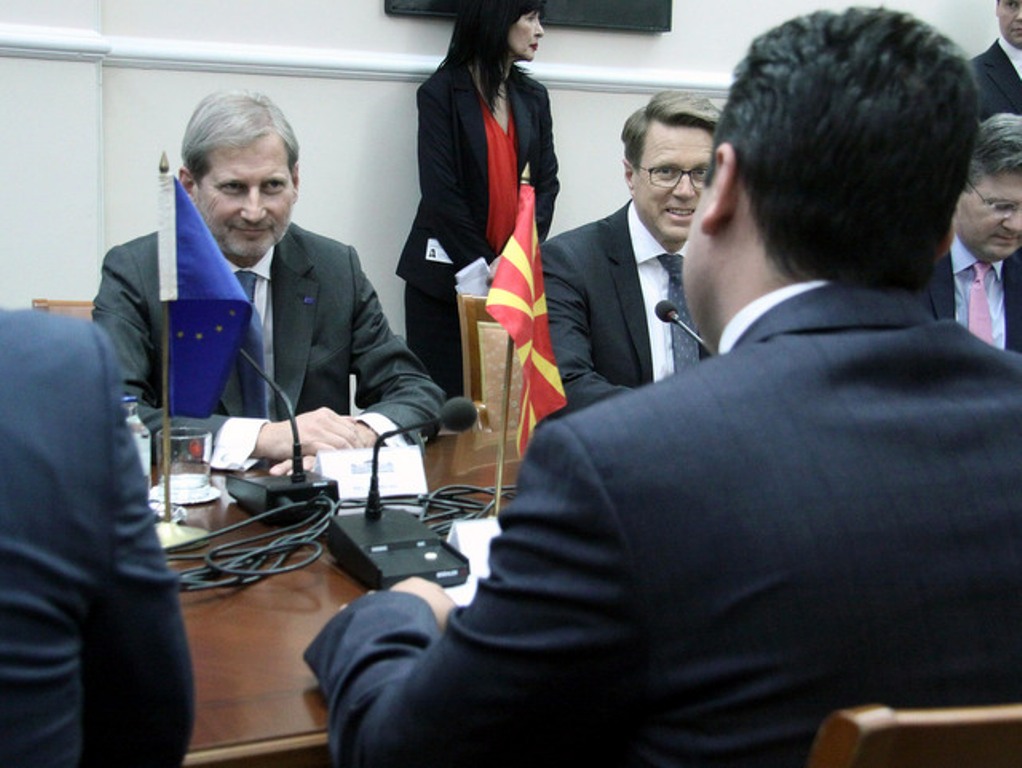 EU Enlargement Commissioner, Johannes Hahn will arrive for an official visit to Skopje next week. The senior European official has announced this on Twitter.
"I am confident that the government will make good use of this positive moment and that the first results of the reforms will be seen by the end of the month".
The government says that 81% of the reform plan coded 3-69 has been delivered in the first three months. As of yesterday, the Foreign Minister of FYROM, Nikola Dimitrov and deputy Prime Minister for European Integration, Bujar Osmani are in Brussels to report on the reforms that have been conducted so far.
"The government is committed to finalize all political pending issues, among which is the name dispute with Greece", Osmani said.
Experts of political affairs say that Hahns' visit will be encouraging and that it will focus on the Paris meeting between the leaders of the main parties in FYROM, initiated by Ivo Vajgl MEP.
"The visit will focus on the Paris meeting and Hahn will encourage political parties, especially VMRO-DPMNE led by Nikola Gruevski to participate in this meeting", analyst Fatos Rushit says.
Hahn visited Skopje in June, but a group of experts led by Reinhard Pribe has also visited Skopje to assist the government in implementing the reform plan. /balkaneu.com/