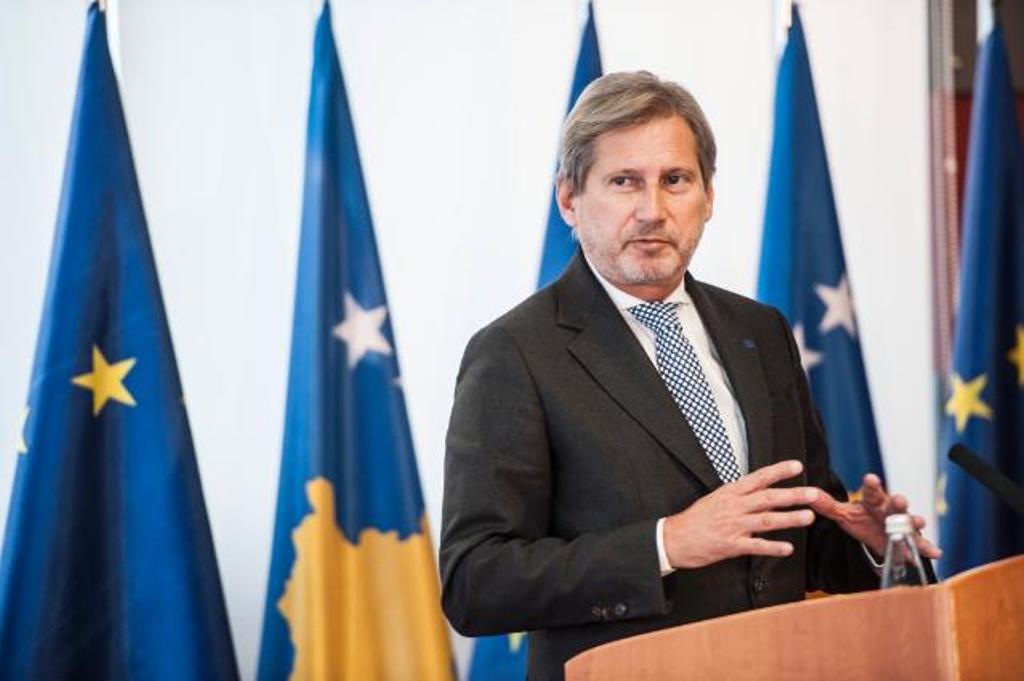 The European Union was shocked and disappointed by the decision of the government of Kosovo to impose custom duties. This was declared by the EU Enlargement Commissioner, Johannes Hahn.
Hahn made these comments in a press conference delivered in Pristina following the meetings that he had with state leaders in Kosovo.
He said that one of European Commission's main goals is the lifting of trade barriers. Hahn commended the efforts that Kosovo has made throughout the years for this, but not the introduction of custom duties.
Hahn said that the six countries of Western Balkans have a European perspective. According to him, Kosovo should focus on the dialogue with Serbia and the necessary reforms needed for EU accession.
Commissioner Hahn also commented the process for the liberalisation of visas by saying that this process requires time. He asked Kosovar people to be patient for a few more months until all EU member countries offer their consent.
"Kosovo has delivered its part. It's our turn now to implement it and this has started with the report which was voted by Parliament. Now, this issue will be handled by the EU Council, which takes a little more time to process it. I'm confident that 2020 is the most realistic year", Hahn said. /ibna/