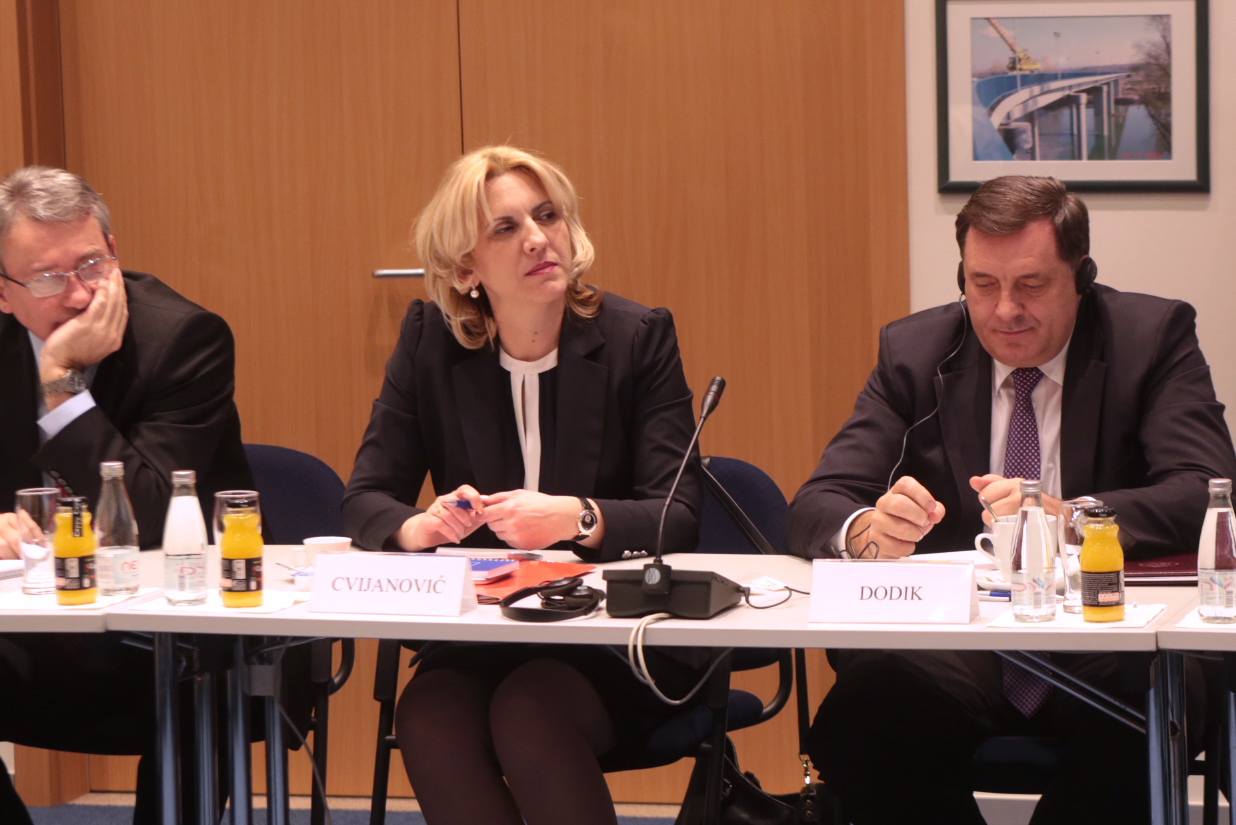 By Medina Malagic – Sarajevo
Yesterday in the Youth Center in Sarajevo, the fourth Plenum of citizens took place. At the same time, the EU Commissioner for Enlargement Stefan Fule held a meeting with the leaders of seven political parties in B&H to discuss the implementation of the Sejdic-Finci case. Commissioner Fule announced that he would not discuss the current protests and social uprising in B&H.
As with every other previous meeting the Commissioner held with the leaders of B&H political parties, the discussion last night failed to produce an agreement on the implementation of Sejdic-Finci. Commissioner Fule said at a press conference today that there were those who made efforts to reach an agreement, those who wanted an agreement but did not do anything about it, as well as those who tried to turn this issue into something else.
''This is not my failure. This is the failure of the leaders'', said Commissioner Fule.
Meanwhile, the Plenums throughout B&H, mostly concentrated in the FB&H entity, continue, with citizens becoming more organized and sending their demands to their cantonal assemblies.
It seems that two very different processes are happening simultaneously in B&H, with citizens voicing their economic and social concerns, which are not in line with what B&H politicians are currently addressing.
At the Plenum in Sarajevo last night, it was decided that the Sarajevo Cantonal Assembly has a deadline of 72 hours, which would be Friday, 21 February, to start implementing their demands. They decided that if the Cantonal Assembly rejects their demands, then they would block the entire city of Sarajevo.
The protests continue today in Sarajevo as well as in other B&H cities, with citizens being most vocal about the abolition of the 'white bread', which is the salary that ministers would receive for one year after leaving their position as minister. So far, in Tuzla Canton the Assembly has accepted this demand of the citizens.
The Plenums and the subsequent demands by citizens have shown a general distrust towards politicians, with citizens prohibiting political parties and representatives from attending the Plenums. It also shows a stark disconnect between what citizens are demanding from their politicians, something that is happening for the first time in B&H since the end of the war, and what politicians are discussing while protests continue and citizens continue to push for social and economic change.