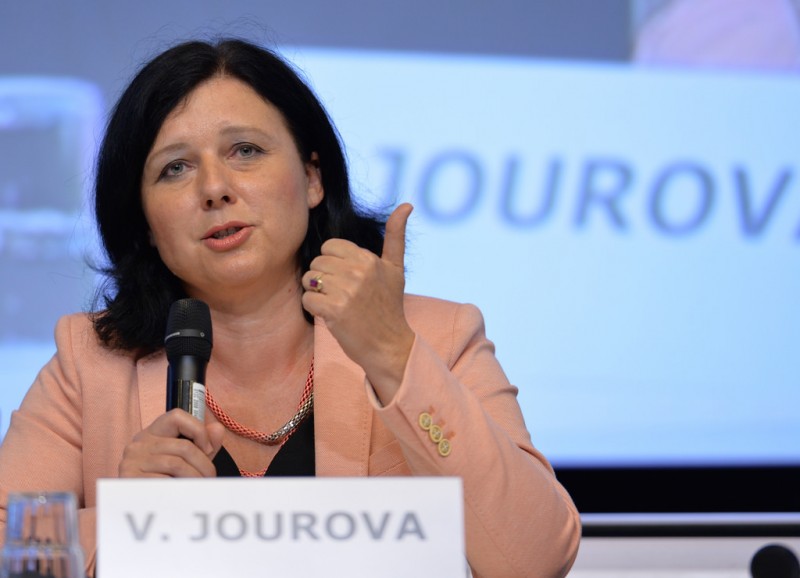 Bucharest, March 1, 2016/Independent Balkan News Agency
By Irina Stoica
The European Commission will keep its Co-operation and Verification Mechanism (CVM) in place form Romania in 2016, despite Bucharest's lobby to get it suspended in light of recent progress in Justice and fight against corruption.
During a visit in Bucharest, The EU Commissioner for Justice, Consumers and Gender Equality, Vera Jourova, basically poured some cold water on the Romanian officials' high hopes. "I know that the prime minister and other representatives forwarded a plan aimed at a gradual reduction, that would lead to the completion of the CVM. I shall not comment upon this aspect now, I only want to say that this year we shall continue to monitor the situation here and next year a decision will be made whether to continue this mechanism or choose another instrument to monitor the situation in Romania," Jourova said at a press conference at the European Commission's Representation in Bucharest.
On Tuesday, the EU official met Prime Minister Dacian Ciolos to discuss cooperation between Romania and the European Commission in the areas of justice, the fight against corruption and the lifting of the CVM.
The same topic was on the agenda during Jourova's meeting with Justice Minister Raluca Pruna. "We have seen a good track record of the judiciary and this is very encouraging. We have discussed in particular how the justice system can be strengthened further. Another important topic was how justice can contribute to the fight against terrorism and strengthen security. The Commission recently made several proposals to improve judicial cooperation across Europe. One proposal already on the table for the discussion of EU ministers regards the exchange of criminal records of non-EU citizens, the system is called ECRIS. I look forward to receiving the support of Romania on these files," Vera Jourova said in a press conference. "To me, personally, as a minister, and to Romania's Government, making progress particularly as regards the Commission's benchmarks and recommendations is top priority. We are working on fully internalizing the recommendations made in the latest report, so that we can prove that the Romanian society is a mature society and that Romania's judiciary has reached a professionalism level where it can integrate all these benchmarks", minister Raluca Pruna said.
Romania is prepared to assume self-assessment under mechanisms of its own, which are mainly given by the strategy for the development of the judiciary, but also by the new National Anti-corruption Strategy.