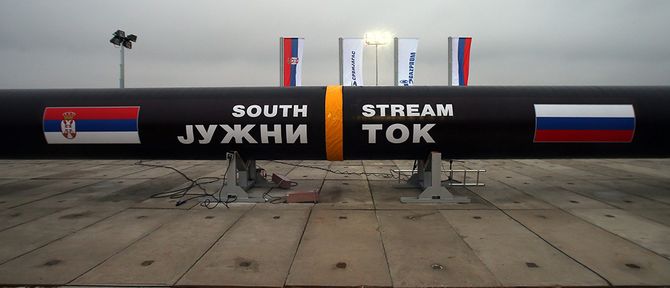 Review Hari Stefanatos
After an informal meeting with EU Energy Commissioner Günther Oettinger, Slovenian Minister of Infrastructure and Spatial Planning Samo Omerzel said that Slovenia is actively working towards the resolution of the issues concerning the South Stream pipeline plans.
Samo Omerzel expressed his surprise at the fact that the EU Energy Commissioner sent a letter to the Russian side declaring that all agreements made by the countries involved in the South Stream pipeline deal, were incompliant with EU Law.
He went on to say that Slovenia's bilateral agreement with Russia will be compliant with the EU Law once the EU energy package is fully incorporated with the national legislation and correctly implemented.
Nevertheless, in the meeting that took place between the EU Energy Commissioner and the six countries, Slovenia, Bulgaria, Hungary, Austria, Croatia and Greece that are involved in the project, it was decided that the European Energy Commission will now lead the negotiations with Russia to make sure that the final agreement will be compliant with EU Law.
Günther Oettinger pointed out that the EU energy commission is not against the South Stream, but certain matters must be dealt with before an agreement is made, specifically issues concerning the need to decouple transmission and production, allow third parties access to the pipeline, as well as the creation of an appropriate system to determine charges for the use pipeline.
(Source SlovenianTimes)