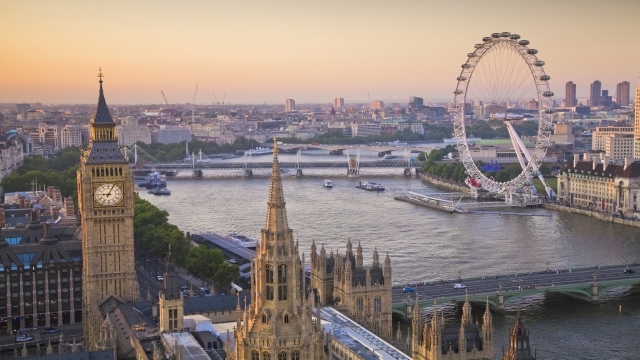 The main topic of debate before the 2016 Brexit referendum in the UK was immigration. Warnings of Turkish migrants flooding the country were among the most often repeated arguments of the pro-Brexit camp, while on the other hand there was failure to articulate the positive impact migration has had in the British society and economy.
Soon after the real negotiations on the terms of Brexit kicked off, however, it became apparent that EU migration was a false political battle. Economy, freedom to do business and the Irish border were the truly thorny issues – and still are, only three months to Brexit day.
The migration issue was rather easily resolved when the British side abandoned the initial unrealistic threats against the EU using the European citizens as bargaining chips.
The Withdrawal Agreement, pending of course ratification by the UK and the European Parliament, basically secures the existing rights of EU citizens in the UK and British nationals in the EU if they have moved to the host country before the end of the transition period on 31st December 2020.
As George Dimaras, a Greek lawyer active around Europe, including London, explains, the protected rights, apart from the licence to become a permanent resident once five years of residence have been completed, include: "the permission to bring over family members; no discrimination between citizens of different EU member countries; the social security insurance benefits; permission to existing EU students to conclude their course in UK universities under the existing terms even if their studies extend to further than the end of the transition period; recognition of professional qualifications."
These rights are guaranteed for lifetime, where applicable, although they will be revoked if one completes five consecutive years of living outside the UK.
A crucial parameter, especially as the clock is ticking towards Brexit day and no final approved deal is in sight, is that the UK Government has stressed it will guarantee EU citizens' right unilaterally even if no deal is achieved.
However, "whether all rights will be protected in such a scenario or when relevant legislation will come forward is a matter yet to be clarified," notes Mr Dimaras.
It is no wonder then that people in the UK are still unconvinced. "We are constantly under the cloud of Brexit. I do have British nationality, but I see that my staff and European customers are concerned. Who knows what will happen if we have no deal," says John Gyftakis, a cafe owner in north London's Wood Green, a hub for Greek, Polish, Bulgarian and Romanian nationals.
In terms of the UK migration system following the transition period, the recently published government White Paper has made clear that the UK will accept high-skilled EU workers if they achieve a yet unspecified income threshold and low-skilled employees only for twelve months, under specific and rather restrictive conditions./IBNA