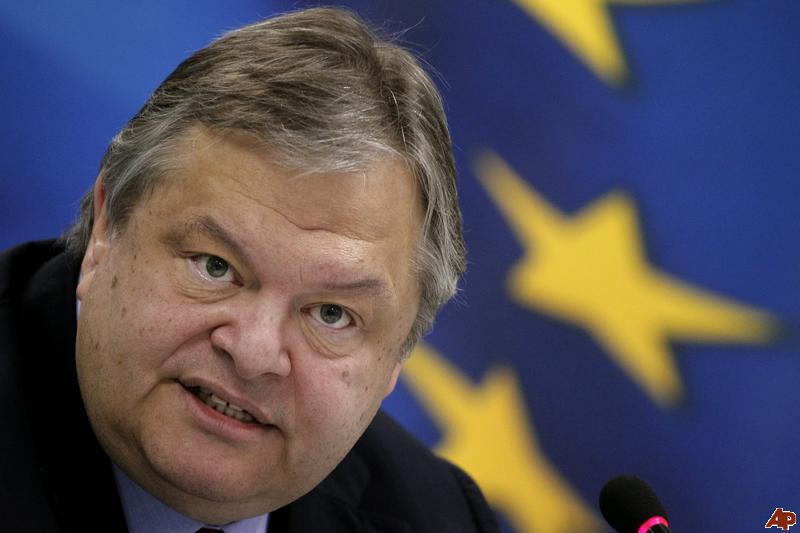 By Kyriacos Kyriacou-Nicosia
The European Union, in the framework of the EU-Turkey Association Council that took place Monday in Luxemburg, has called on Turkey to implement the Ankara protocol, which will end Cyprus air and sea ban, and show commitment as regards the solution of the Cyprus problem, which is the unification of the divided island.
The EU-Turkey Council was chaired by Greek Foreign Minister Evangelos Venizelos, whose country currently holds the six monthly EU presidency. Commissioner Stefan Fule represented the EC and Turkish European Affairs Minister Mevlüt Çavuşoğlu, attended the Council on behalf of Turkey.
Cyprus, an EU member since 2004, has been divided since 1974 when Turkey invaded and occupied its northern third. UN-backed negotiations between the two communities on the island-Greek Cypriots and Turkish Cypriots-are underway with the aim to reunite the island under a federal roof. Turkey, which aspires to join the bloc, does not recognize Cyprus and has failed to fulfill its EU obligations towards the EU and Cyprus and to comply with the Ankara Protocol which provides for the opening its airports and ports for Cyprus.
Ankara Protocol
Speaking during a press conference following the Council, Venizelos said that the EU has called on Turkey to fully and unconditionally implement the Ankara Protocol and work towards building progress in its relations with all the EU members.
The Council welcomed the resumption of the Cyprus talks under UN aegis, pointing out that it is of extreme significance for Turkey to show commitment and determination.
Venizelos said that the Council asked Turkey to implement the agreement it has reached with the EU regarding the readmission agreement which provides for EU countries to send back illegal migrants who enter the 28-nation bloc via Turkey. The EU partners also urged Ankara to show determination as regards its EU accession negotiations and reforms needed that will enable the country to have a European future.
In his statements Commissioner Stefan Fule pointed out that there can be decisive progress in Turkey`s accession talks, given that Turkey will pursue with the reforms needed and with all the issues regarding Cyprus. He also urged Turkey to implement the Ankara Protocol, stressing that this will give a new impetus to its accession course with the opening of more chapters.
He specifically referred to the situation in the judiciary in Turkey and the restrictions in the use of internet in the country and he also urged Turkey to make steps for tackling corruption.
17 frozen chapters
Turkey`s Minister Çavuşoğlu talked about his country`s determination to pursue various reforms, expressing his dissatisfaction for the fact that 17 chapters in Turkey`s accession negotiations are still frozen. He called on EU to open these chapters without any further delay and said that no political obstacles should be out forward in his country`s course to become an EU member.