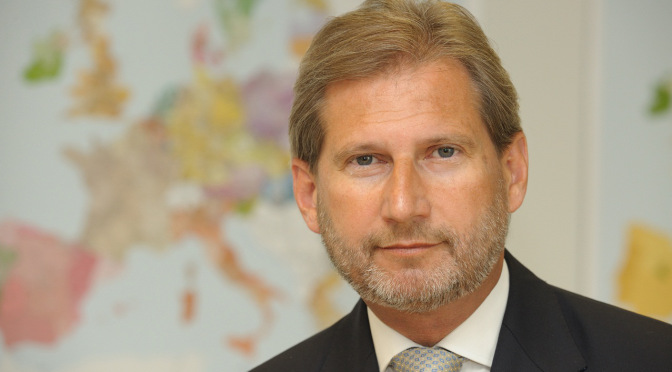 Belgrade, August 27, 2015/ Independent Balkan News Agency
By Milos Mitrovic
European Union is not just the economic project, it is also the system of the principles, EU Enlargement and Neighboring Policy Commissioner Johannes Hahn said in Vienna late on Wednesday.
"Sometimes it seems to me that certain people consider EU to be cash machine, but it is system of values that we should share, regardless whether we are members or not", Hahn said at the civil society forum, on the eve of today's Western Balkans conference in Wien.
Alongside with the NGO representatives, forum was attended by Western Balkans leaders.
Hahn also said that brain drain is very serious problem, but not only in the region – in his words, whole Europe is affected. It is necessary to create conditions that would keep young people in their countries, he added.
"All of us, candidate countries and member states, should ask ourselves how we can contribute to the EU project and not only how to take (money) from Brussels", Hahn underlined.
EU Commissioner criticized NGO sector in the Western Balkans for "not taking part in the politics in their countries". "Sometimes I feel like politics and civil society is parallel lives. It would be more useful if civil society would have more important role in making decisions. This is essential".
Austrian Foreign Minister Sebastian Kurz, who has opened the forum, said that the representatives of Western Balkans governments and NGO's should recognize each other as partners because this would help the development in the region.
Serbian PM AleksandarVucic thanked to his Albanian counterpart Edi Rama for calming the tensions in the region. "We want to become first the "E" of the EU and "U" will come later, Rama said.
The forum was also attended by Bosnian and Montenegrin foreign ministers.