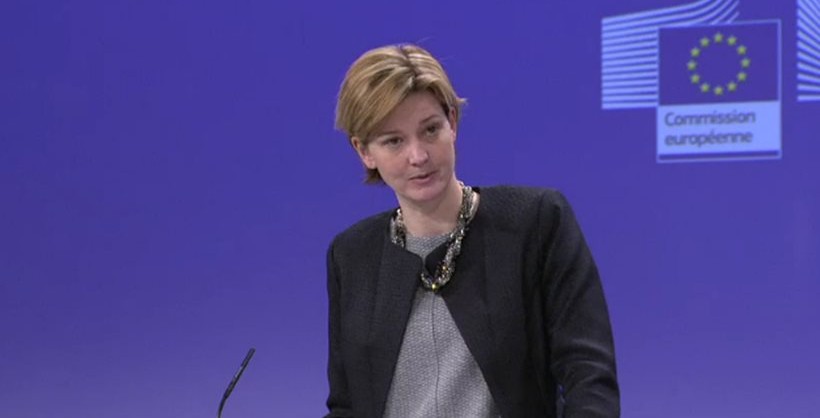 Athens, August 19, 2015/ Independent Balkan News Agency
By Spiros Sideris
The financing needs of the three-year program of Greece will not exceed EUR 86 billion reiterated Tuesday the spokeswoman of the European Commission Annika Breithart (photo), calling absolutely untrue publications that say that the third support package will exceed this amount.
According to Breithart, if the IMF participates with its own funds and if Greece manages to return to the markets earlier, then the money that the country will need from the third bailout will be much less than EUR 86 billion.
In regard with privatisations, the representative of the European Commission said that the EU takes into account the decisions of the Greek government and is awaiting further information. Annika Breithart recalled that the Eurogroup in its statement on August 14 referres to an ambitious privatisation program.
ECB: ELA liquidity limit decreased
The European Central Bank lowered on Tuesday the liquidity limit of ELA for Greek banks from EUR 91 billion to EUR 89.7 billion, according to a source cited by Reuters.
"The limit of ELA was lowered at the request of the Bank of Greece, due to the improved liquidity conditions", the same source said.