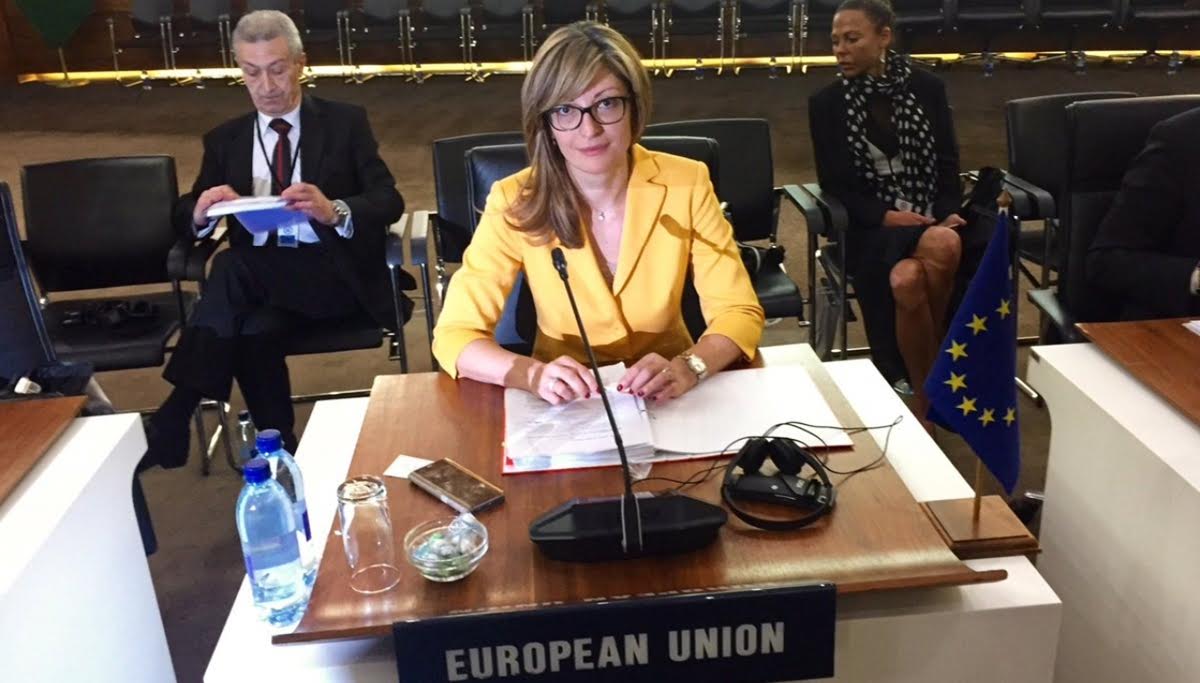 The European Union has approved a 15 million euro package for a peace and security programme for southern Africa, according to Bulgarian Foreign Minister Ekaterina Zaharieva, whose country currently holds the rotating presidency of the EU.
Zaharieva was speaking on March 28 in South African executive capital city Pretoria at a meeting between the EU and the Southern African Development Community (SADC), a 16-country grouping.
She said that the EU was preparing two major programmes for southern Africa within the European Development Fund, one dedicated to peace and security and the other to migration.
"We need an innovative and bold approach to meet the challenges of modernity," Zaharieva said.
She said that she was delighted to be in South Africa in 2018, the year in which the 100th anniversary of Nelson Mandela is being celebrated.
The Peace and Security Programme, which will be funded with 15 million euro from the EU, will support long-term observation of electoral processes in the countries of the region, promote mediation as a way to prevent conflicts, and stimulate international police co-operation to combat organised crime, especially drug trafficking.
Zaharieva emphasised the role of the SADC in stabilisation of that region of the continent.
"We need to discuss what can be done to strengthen democracy and peace to ensure that transparent elections are held in the region in the years to come. They are the only way to be sure that we will witness reforms supported by society", Zaharieva said.
She also highlighted the importance of giving young people in the region prospects and allocating resources to their education, which was directly related to another important issue, migration.
… / IBNA