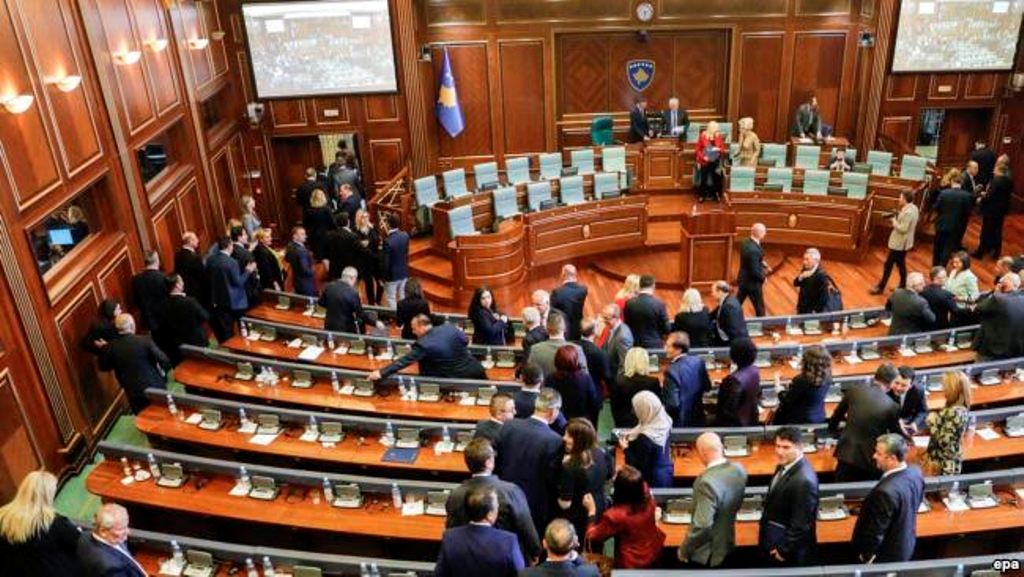 No date has been yet decided on a debate about the process of border demarcation with Montenegro.
Political parties continue to be divided on this issue, while European officials call for this issue to be addressed in order to give way to the visa liberalization process.
While the Democratic Party of Kosovo, as the biggest political party within the governing coalition has said that its MPs will vote in favor of the ratification of the border deal, Alliance for the Future of Kosovo and Incentive for Kosovo have declared that they will vote against this deal.
PM Ramush Haradinaj said yesterday that he will vote against the ratification of the deal. The same stance was also announced by Self Determination Party, while the Democratic League of Kosovo is in favor of the deal.
On the other hand, EU representative to Pristina, Natalya Apostolova has welcomed the fact that the agreement will be sent to Parliament.
"I would like to remind you that the ratification of the border deal is crucial. I don't want the politicians of the country to be an obstacle for the future of the youth of Kosovo", the EU diplomat said.
The US ambassador to Pristina, Greg Delawie has launched criticism about the new report on the border deal.
"The commission, which was set up by PM Haradinaj and chaired by Shpejtim Bulliqi did everything they could to conceal the conclusion, because it would be the same conclusion that was drawn by the previous commission", Delawie said.
According to him, the Parliament should pass the agreement signed in 2015 and people must not listen to imaginary explanations. /balkaneu.com/