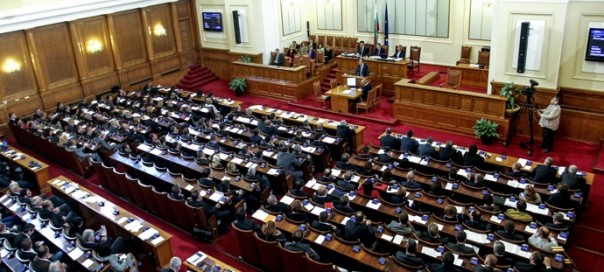 Sofia, September 8, 2015/ Independent Balkan News Agency
By Clive Leviev-Sawyer of The Sofia Globe
A group of ambassadors from EU countries said in a letter that Bulgarian Parliament's decision to reject a draft anti-corruption bill last week sent the wrong signal about Bulgaria's commitment to fight graft.
The letter was signed by ambassadors from 14 EU member states – Netherlands, France, Germany, UK, Austria, Belgium, Ireland, Poland, Denmark, Finland, Italy, Cyprus, Spain and Luxembourg – as well as Norway and Switzerland, which are part of EU's internal market without being members of the bloc.
"The rejection without further parliamentary discussion of the initial text proposed by the government sends a negative signal in the frame of the fight against corruption. The effective fight against corruption is a crucial element of the Rule of Law, and has been put at the top of the agenda by the European Commission in its successive [Co-operation and Verification Mechanism] reports, endorsed by our governments and the successive governments of the Republic of Bulgaria," the letter said.
"We hope the political parties who rejected it (including those that did not vote) will present new ideas as soon as possible to tackle this issue, hence showing this failure does not mean that Members of Parliament disregard the importance of combatting corruption at any level."
The draft bill, which is meant to create a new government body by merging the cabinet's anti-corruption office Borkor and the conflict of interest commission, as well as parts of the National Audit Office that investigate elected officials' asset declarations, failed to win enough support to pass at first reading in Bulgarian Parliament on September 3, marking the latest setback in the ruling coalition's continued efforts to push through EU-mandated reforms.
More than eight years after joining the European Union, Bulgaria remains under monitoring by the European Commission through the Co-operation and Verification Mechanism and has been repeatedly told that it must do better in fighting corruption and reforming its judiciary.
That bill, one of the signature initiatives of Deputy Prime Minister Meglena Kouneva, has received only 101 votes in support on the House floor, as two junior partners in the ruling coalition chose to abstain. After the vote, Kouneva said that "the bill has frightened a large part of MPs with the potential implications it can have on their interests and the interests of those whom they protect."
The debates that preceded the vote saw opposition parties accuse Kouneva and the government of seeking to create an "apparatus of political repression", with ultra-nationalist leader Volen Siderov – no stranger to hyperbole on and off the House floor – going as far as claiming that the new body would be "a new Gestapo". Socialist leader Mihail Mikov also questioned the efficiency of the new body, given the poor track record of the existing institutions, saying that the bill only amounted to "a show of political will" with little substance behind it.