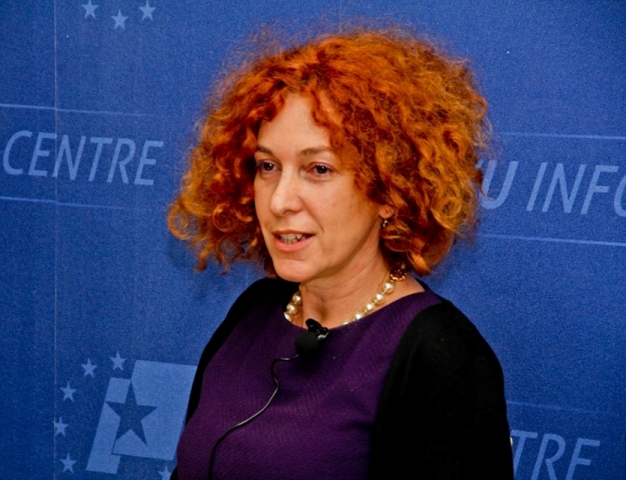 Tirana, 18 June 2015/Independent Balkan News Agency
The importance of local government elections is great, because it has a direct impact in the quality of their life.
The EU ambassador to Albania, Romana Vlahutin, sent an appeal during a meeting with students in Shkoder that Albanians must go and vote freely on Sunday 21 June.
In this meeting, Vlahutin talked about the "sale of the vote" and said that "people are not goods and their will cannot be bought for several thousand Lek". Vlahutin has called upon the citizens to refuse offers about selling their vote and encouraged them to report if they hear such thing.
"Another problem in Albania is family voting. How does this happen? Parties are organized in campaigns and get in touch with family members or one of the members who is employed. They are asked not only for his vote, but for the entire family eligible to vote, although they can have different political views.
The truth is that many people go against their will and obey "the order" of one of the family members and vote as a group. During the campaign that is about to end, we have often heard heads of majority and opposition who call on the citizens to convince their family members and even their friends to vote for them", ambassador Vlahutin said.
Ambassador Vlahutin considers family voting as unacceptable. She suggests that "this must no longer exist, because we are all individuals with our own rights"
But will Albania achieve the standards? Ambassador Romana Vlahutin is optimistic: I have hopes. We have seen improvements in  the voters' lists, in the general behavior ahead of elections and in the behavior of political parties. I hope that this will be seen in every election and not only in this one", Vlahutin says, adding that: "We will wait and see after election day. We will see the final report of ODIHR Mission and also make our observations". /ibna/