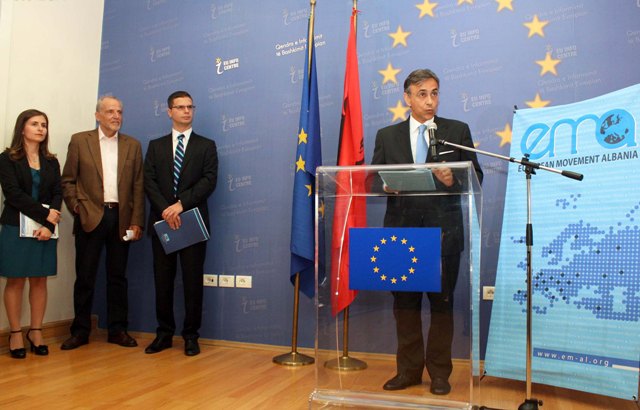 Tirana, October 22, 2013
EU ambassador to Tirana, Ettore Sequi declares that the EU enlargement strategy deals with several key principles such as the rule of law, fight against organized crime, respect for human rights, etc.
Sequi said that comprehensiveness has a special importance in democratic processes for integration.
"The progress report is important, as it offers an objective picture of the situation, but it also explains what a country must do to move forward. Concrete measures have been taken in the judicial reform, in the fight against crime and corruption and the elections improved", said Sequi.
The ambassador also praised the role of Albania in the region, stressing that the paths that must be followed are clear and that the country can move forward.
Sequi said that for the European Commission to launch the negotiations for accession, Albania must meet the recommended priorities.
His declarations were made during a meeting hosted by the Ministry of Integration called "Actors of civil society and integration". /ibna/