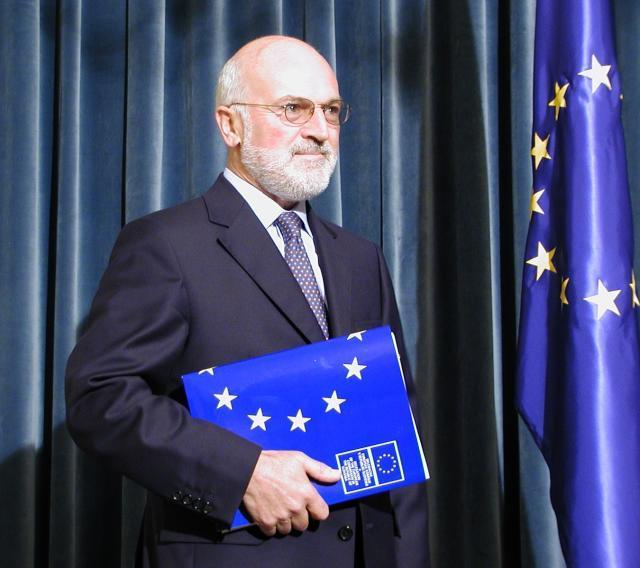 Skopje, June 18, 2013
The former EU ambassador in Skopje, Ervan Fuere has stressed that there will not be a date for the opening of negotiations between FYR Macedonia and the EU during the summit that will take place at the end of the month.
The former ambassador said this during a visual communication from Brussels with students of FON private university in Skopje.
"The political crisis and the lack of political dialogue, but also the lack of success to implement key reforms are the reasons why the European Council will not issue this time a date for the start of negotiations between FYROM and EU", said the Scottish diplomat.
Fuere said that another postponement of the date is not good for the country, which is an EU associate member country since 2005.
"As soon as the talks with the EU kick off, the better it is, because this will strengthen the reforming process and will avoid the risk of the government and political parties to promote their agenda, which may be against the EU agenda", said Fuere.
Fuere said that the country must resolve the issues that block the process of Euro Atlantic Integration, stressing the solution of the name dispute and the continuity of reforms. /ibna/