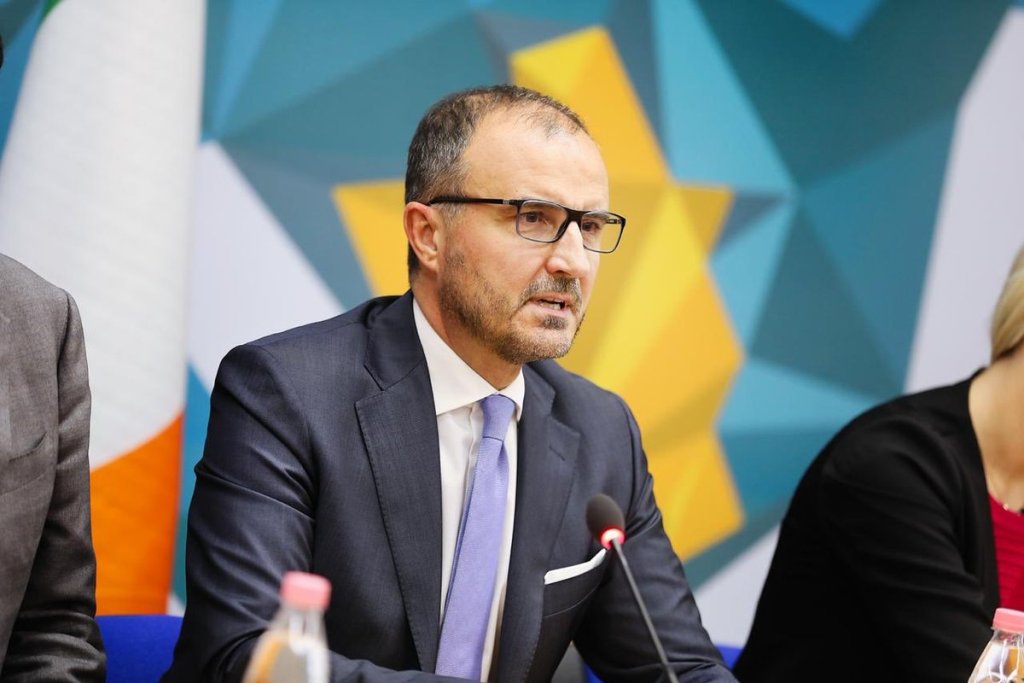 The head of the EU delegation in Albania, Luigi Soreca says that Brussels is concerned about the situation in the country following the opposition's decision to quit parliament.
Mr. Soreca said that the political sides are entitled to exert their rights.
"The government needs to work in order to meet its obligations, including those which have to do with the process of European integration. On the other hand, the opposition is entitled to protest. We respect the right to demonstrate, for as long as demonstrations are peaceful", Soreca said.
Ambassador Soreca also called on the opposition to hold a peaceful protest today in front of parliament.
Mr. Soreca announced that the EU is trying to get the sides to engage in dialogue. According to him, this is the reason why a delegation of the European Parliamentary Commission on Foreign Affairs is expected to visit Tirana tomorrow.
MEPs will meet the government, opposition leaders and civil society. Ambassador Soreca is hopeful that these meetings will issue positive signals.
"I think that the role of MEPs is very important. They've also played an important role in the past. I hope that these meetings will yield positive signals. They will listen to what both sides have to say and will make an evaluation which will be attached to the June's decision", said the EU ambassador, Luigi Soreca. /ibna/