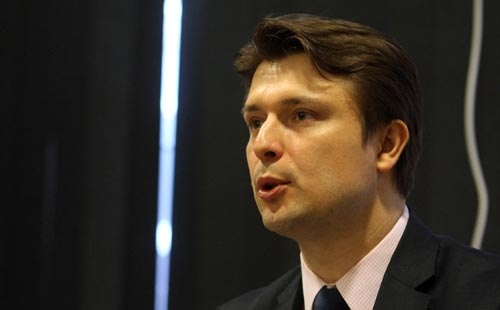 Skopje, May 20, 2013
The European Union has allocated 1.1 million Euros for the strengthening of institutional capacities and the training of administration in FYR Macedonia. The money has been allocated to the Ministry of Information and Public Administration.
The head of this ministry, Ivo Ivanovski declared that the money has been allocated by IPA funds of the European Union.
"This project will include experts from well known companies from Austria, Spain and Italy, which will carry out the training of the country's administration", said Ivanovski. The project will last 18 months and it's part of the government strategy for reforms in the state administration.
According to minister Ivanovski, this project will have a positive impact on the functioning of public administration.
"The funds will be used for the training of managers, because they must have adequate information about the content of the new law on administration. They must implement the reforms which are proposed in this law. This will have a positive impact on the quality of service offered to citizens by state administration", said today the Minister of Public Administration, Ivo Ivanovski. /ibna/