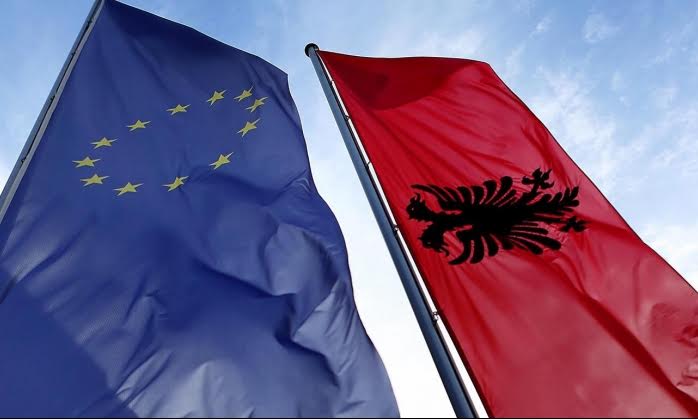 Tirana, 16 December 2015/Independent Balkan News Agency
By Edison Kurani
European Union Council of Ministers assesses this year's developments in Albania, saying that the country is making sustainable progress in addressing 5 key priorities which give way to the accession.
This finding is part of the conclusions that the EU has published in the recent hours, where it points out "the sustainable progress", especially on the reform in the public administration and the preparations for the reform in the justice system. The EU also stresses the need to "secure full, sustainable and comprehensive application" of these reforms.
As far as the start of accession talks is concerned, the EU Council reiterates "the key importance of the judicial reform", by demanding more efforts, especially in the approval of the justice reform package and further progress in the creation of strong evidence for proactive investigations, prosecutions and final convictions of all levels, as far as the fight against corruption and organized crime is concerned, including the traffic of arms and drugs".
The issue raised by the opposition led by leader of DP, Lulzim Basha on decriminalization, finds an important spot in the EU's conclusions. The Council says that it "looks forward to seeing the approval and application of the law on the discharge of public officials" who have committed criminal offenses, and considers "sustainable and constructive dialogue between the government and opposition" as vital for the progress of the country toward the EU.
The conclusions of the 28 EU ministers are expected to be confirmed by the European Summit of the heads of states and governments. The fact that this is the first time that the EU Council of Ministers invites the European Commission to report "in a detailed and comprehensive manner over Albania's progress" for the delivery of the five key reports, "alongside the 2016 report", is seen by analysts as an opportunity for the evaluation report of the European Council of Ministers to be published before fall next year.
Commenting on the report, Minister of Foreign Affairs, Mr. Ditmir Bushati says that: "the findings confirm the achievements recorded in the report of the European Commission, the will and determination of the government to intensify reforms in the rule of law in economy".
According to the minister, the Council has assessed the steady progress of Albania in meeting established priorities for the opening of accession negotiations, especially in the reform of public administration and measures taken in preparation for the reform of the justice system.
Minister Bushati assures that "recommendations of the European Commission, supported by the conclusions of the Council of Ministers of the EU, will constitute the political orientation of our action towards meeting key priorities, which will enable further progress towards the opening of accession negotiations". /ibna